First off, you have no idea how long I just searched for a GIF or meme depicting the scene in season five of 30 Rock where Liz explains how a bathing suit makes perfectly acceptable underwear when you're running low on laundry. That's just plain truth. And let's just weed out all the liars who say they have never done this. But full disclosure, I had underwear options this day and just really, REALLY wanted to wear this pizza bathing suit.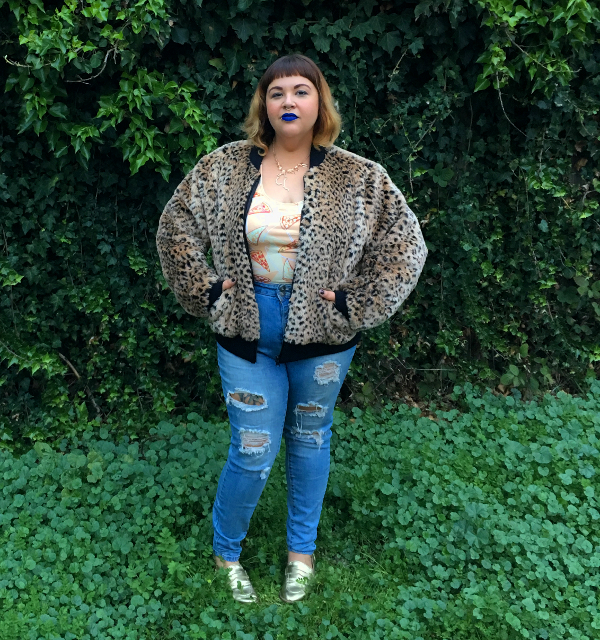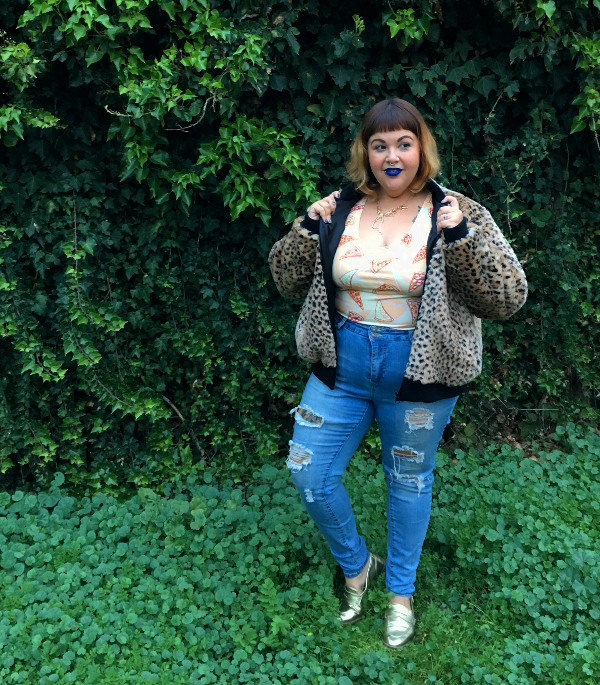 I love bodysuits, guys. I love them. I didn't think I could love them more than crop tops but they are closing in on the lead. After all, crop tops roll up when you go hard. And ironically, I love to wear them on "go hard" occasions. The struggle.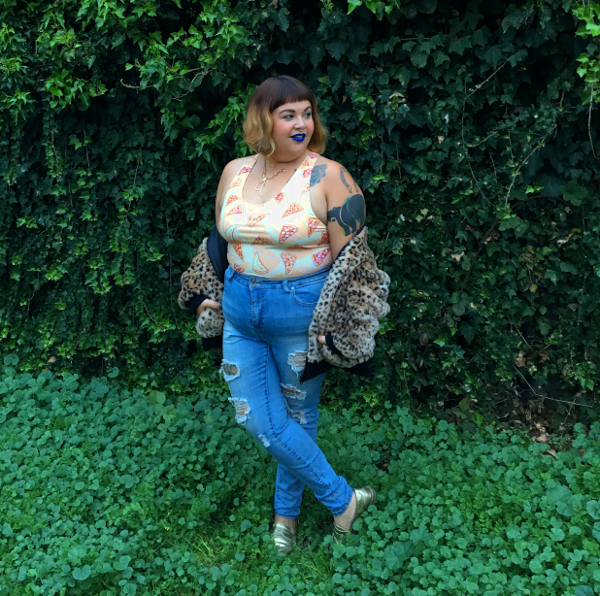 What laundry day did impede on were my denim choices. I originally wanted to balance the tightness of the suit with a baggy boyfriend jean. But this pair is literally the best pair I own. Bonus 30 Rock reference, they are my Brooklyn Without Limits/Halliburton jeans. My ass will never look better in another pair and I am legit buying a few more of these before they are gone forever.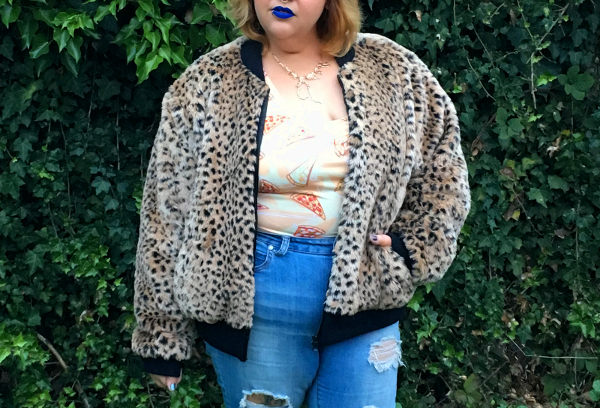 Oh yeah, also, is there a 12-step program for bomber addiction? This is only the third one I own but maybe the 17th I wanted. I rationalized this one because it's fuzzy and…that's it. Yeah. Shut up.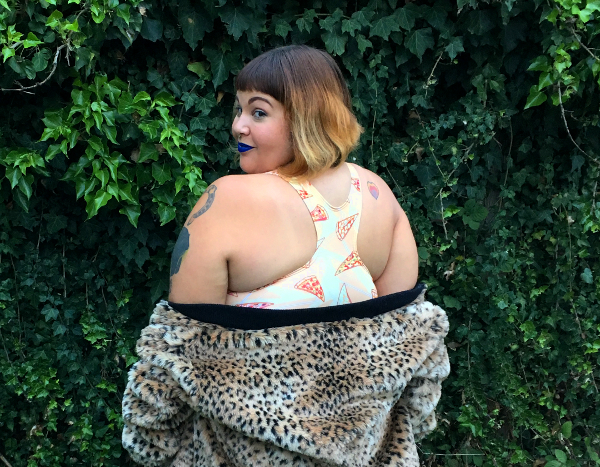 Bam. Racer back. Always a plus. And for the cherry on top, I will direct your attention to this rad dino bones necklace.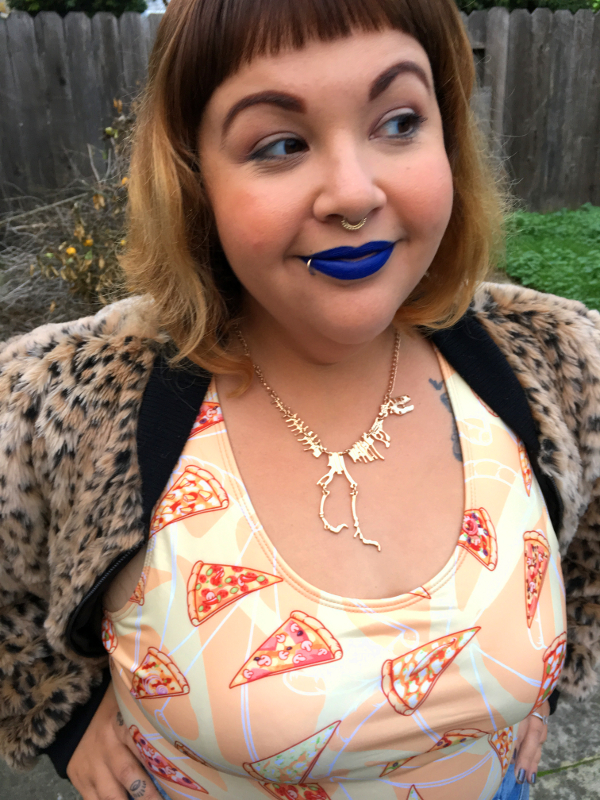 Shopping Linkies:
Plus Size Faux Fur Leopard Print Bomber Jacket | Charlotte Russe (sold out, similar here)
 Orange Pattern Pizza Clip Art One Piece Swimsuit | Amazon
Dinosaur Bones Necklace | Amazon
High Rise Skinny Jeans | Lovesick
(Get Cash Back at Ebates on all Lovesick purchases! Join here for free.)
Please support the links that support this blog!