I was going to start out with a rant about how being with someone for almost 10 years can make it hard to really wow them but I'm pretty lucky. My husband is insanely easy to please. A nicely cooked egg or some hastily-applied lipstick is usually the effort level it takes to make him to say, "Aww, I get to be with you forever? Awesome." Nonetheless, making his jaw drop is what I occasionally like to go for and I've been meaning to incorporate some butt flashing into my evening wardrobe. Then I found this little number at a thrift store!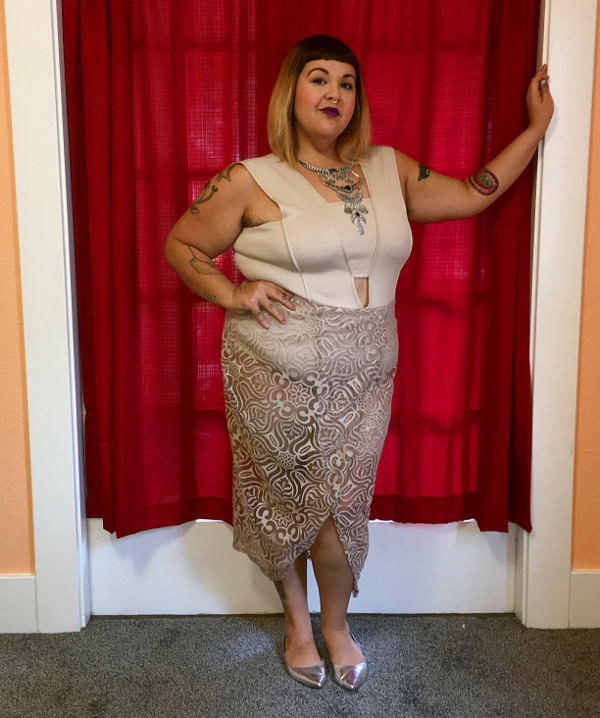 The lace pattern on this sheer dress makes the fact that I am essentially walking around in underwear a little less conspicuous. They also perfectly matched these super sexy thigh bands with one amazing purpose in mind–anti-chafing!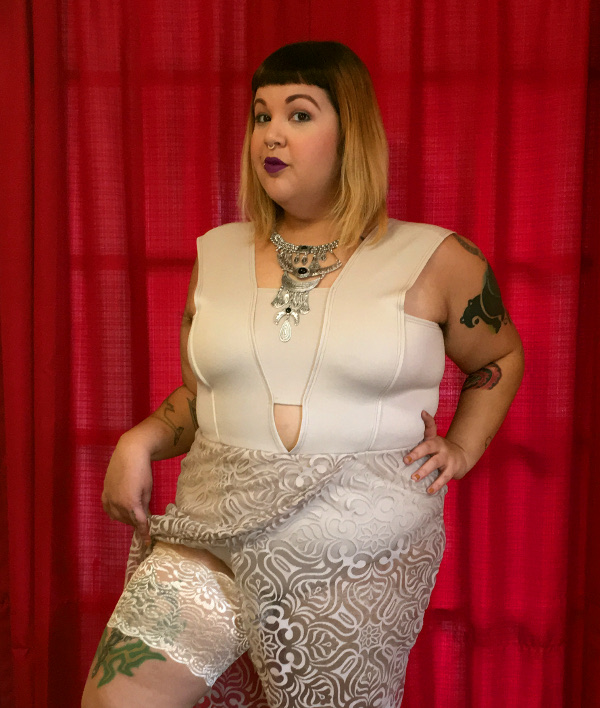 These Bandelettes were comfortable and stayed in place pretty easily. There was some slight roll-down in the back at the very top of the band (because BOOTY), but other than that, they held up amazingly.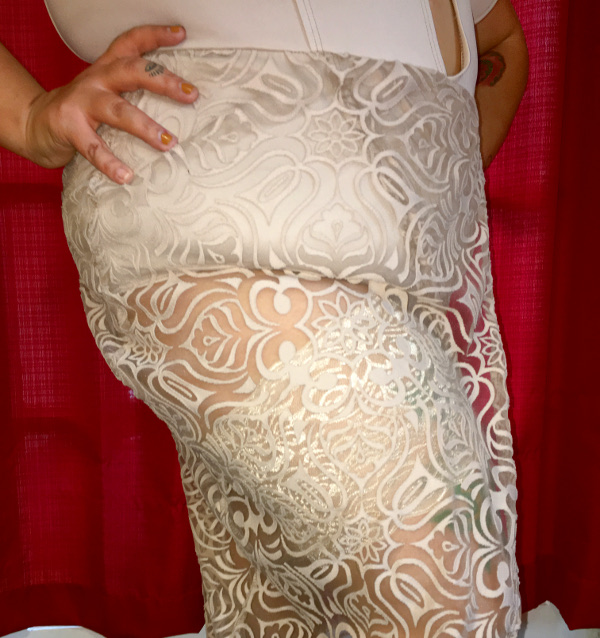 This whole look felt like I was wearing lingerie in public and I have to say, I'm about it. That really is the most tragic thing about lingerie when you're not polyamorous–only one person gets to see it. Boo.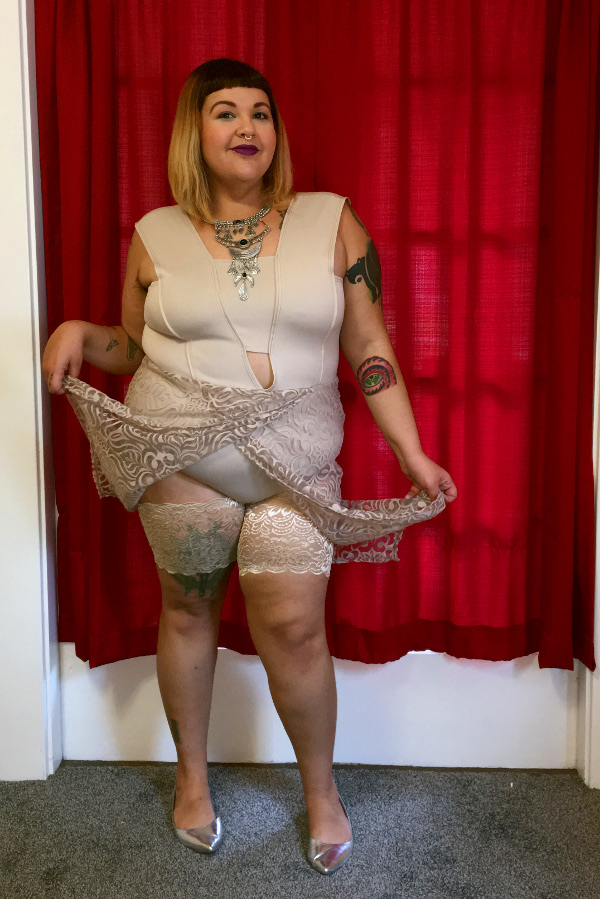 Needless to say, hubs was about it, too. He's gonna want to skip dessert on Valentine's Day. Buuuut I'm gonna make him wait for a 20-minute soufflé. Because Feminism.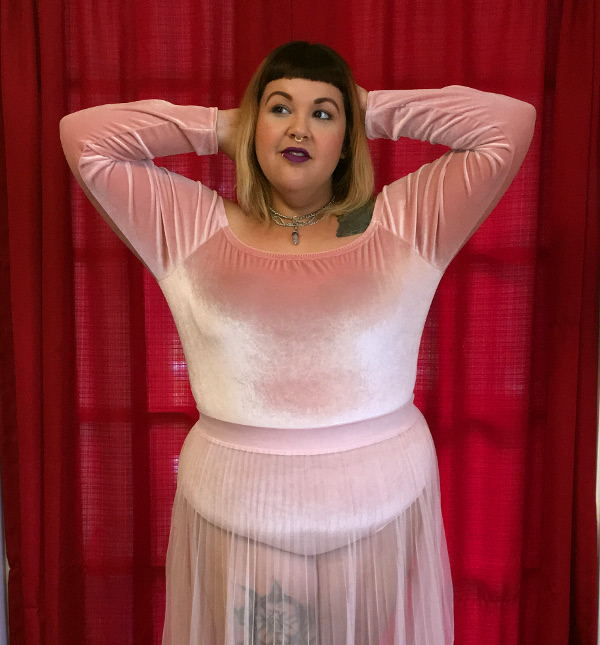 Ughhhhh velvet. I just want to wrap my entire life in it. I made it worse recently by watching The Princess Bride for the first time in like a whole month and even the dudes wear pastel velvet it's so good *dies*.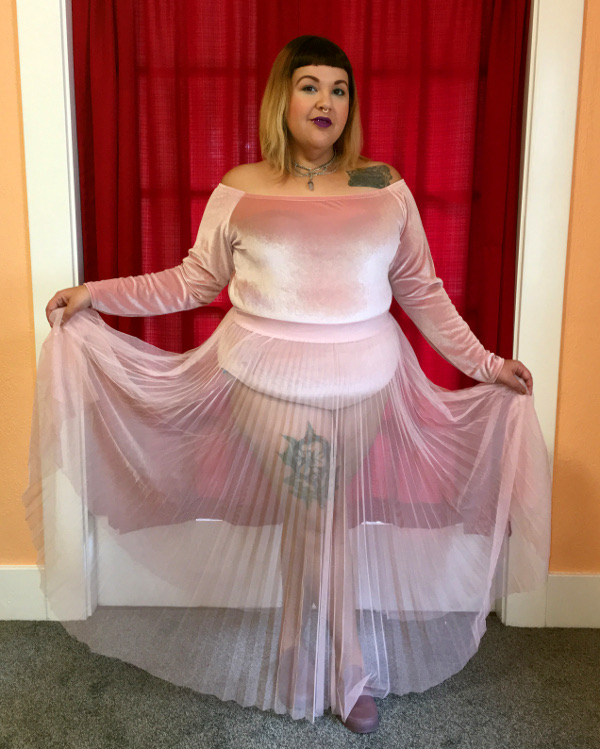 This sheer skirt was white. I wanted to dye it blush. It came out HOT PINK. I bleached it then dyed two more times only for it to come out the exact same color as this bodysuit. Kinda meant to be. Although I'm still mourning not being able to do a pink and blush combo. Seriously sad about it.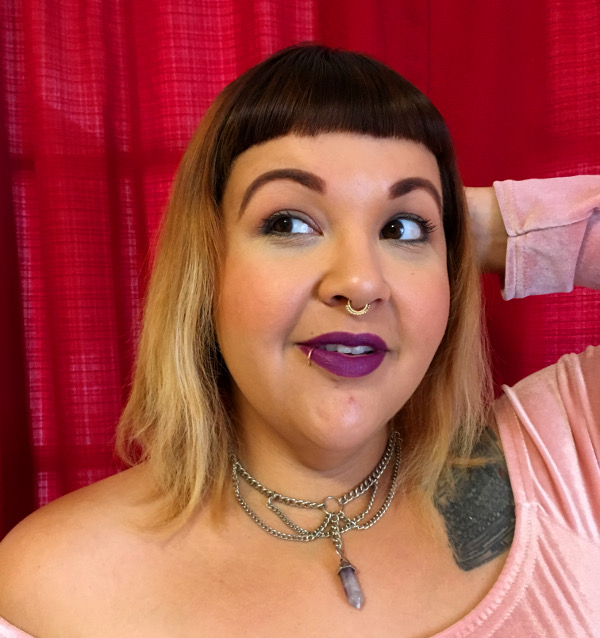 And what velvet-driven outfit isn't complete with a crystal necklace for some "good witch" vibes? My big Valentine also loved this look but my lil' Valentine's seal of approval was the best part.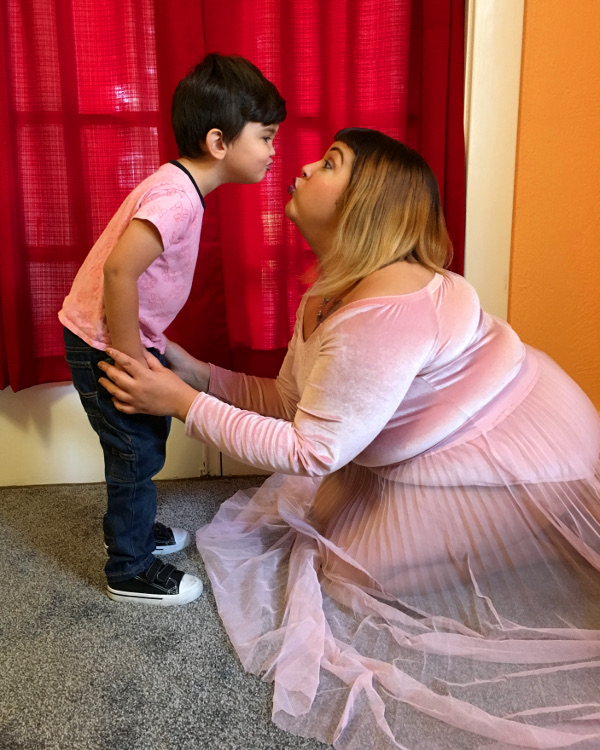 And once you invite him in front of a camera, it's hard to get him focused on anything else.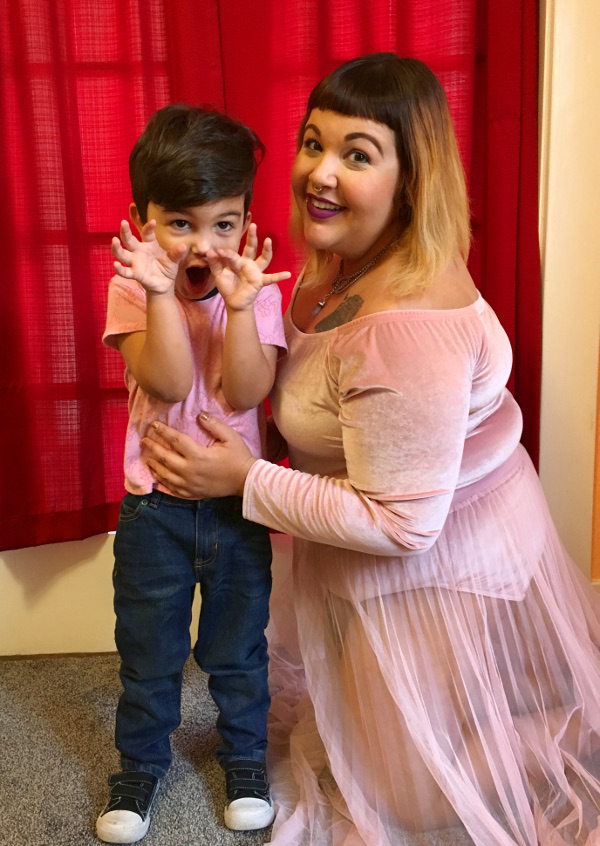 Damn he looks good in pink. Also, this out-take tickles me: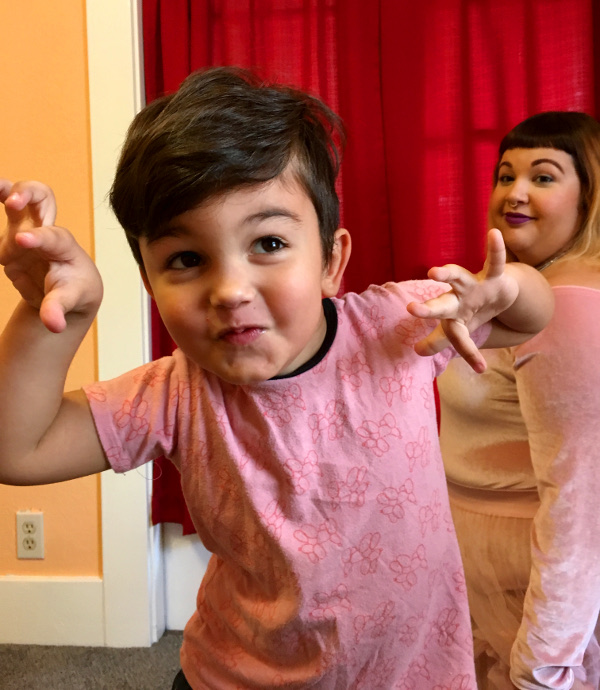 Shopping Linkies:
Bandelettes in Beige Jasmine | Amazon
Belle Velvet Bodysuit | Boohoo (3.5% Cash Back at Ebates! Join here.)
Canvas Slip-On Lite | Vans (4% Cash Back at Ebates! Join here.)
**Sponsored post. All opinions are my own. Please support the links that support this blog!