It has indeed been a while since I have done a remix look where I re-style pieces previously featured on the blog. This one, however, is way more of a refresh than simply throwing on a new necklace or shoes. Remember this little number?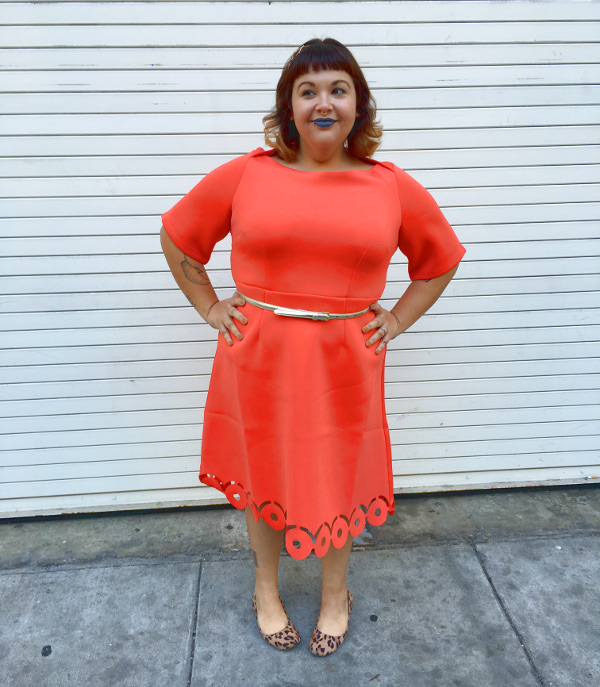 Meeeee too. I fucking love this dress. And of course, this picture was literally the last time I wore it because how often can you really wear a piece like this? As I was cleaning out my closet for maybe the second time this month, I briefly considered selling it but the thought physically hurt. The shape is so unique and special, if only there was a way I could get more mileage out of it.
Then my scissors started screaming I'LL HANDLE THIS.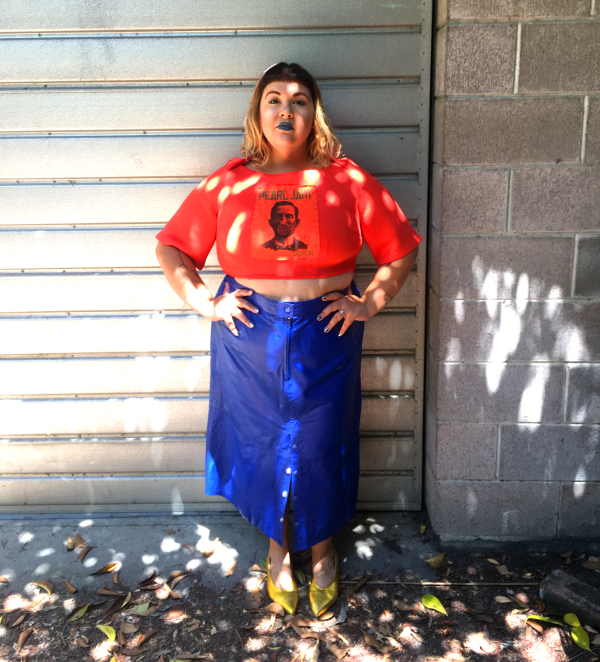 Let's get one thing straight, I am not great at sewing. I have a machine, I kinda know how to use it, I usually end up crudely hand-sewing because I am lazy and actual tailoring involves way too much ironing, they don't tell you that part until you've already paid for sewing classes. Luckily, heavy scuba material like what this dress it made out of, does not fray! All I had to do was cut through a plastic zipper in the back and epoxy the zip end in place. Then I hemmed the top of the skirt.
Also, before we move on OMG THESE SHOES.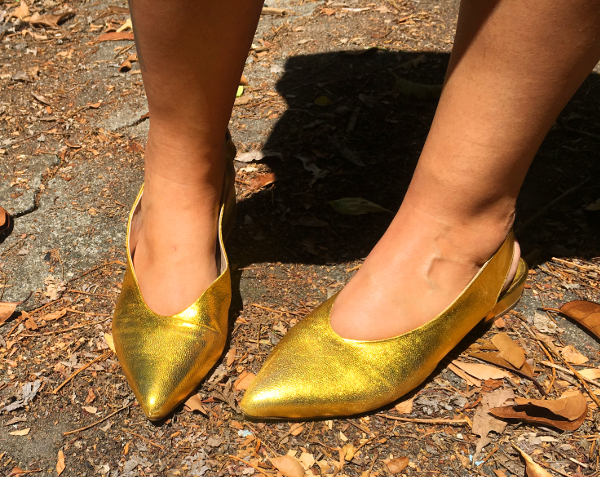 Mark watched me open them and he told me he hadn't seen me this riled up since the season finale of Westworld.
Moving on, I also had to sew this sweet Pearl Jam patch onto the top because history. And regret.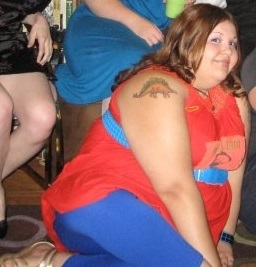 This is me at…23? Wearing my favorite dress in the world that I butchered and puff-painted after buying it at a French Connection in London because it was literally the only thing I could find that fit. It had a beaded collar that was falling apart. I managed to keep the collar but NOT the Pearl Jam patch that came off of what would become a very rare shirt I would end up paying $50 for 10 years later just to relive this favorite dress memory.
Anyway, hot pink/orange-red color combo checked off my bucket list!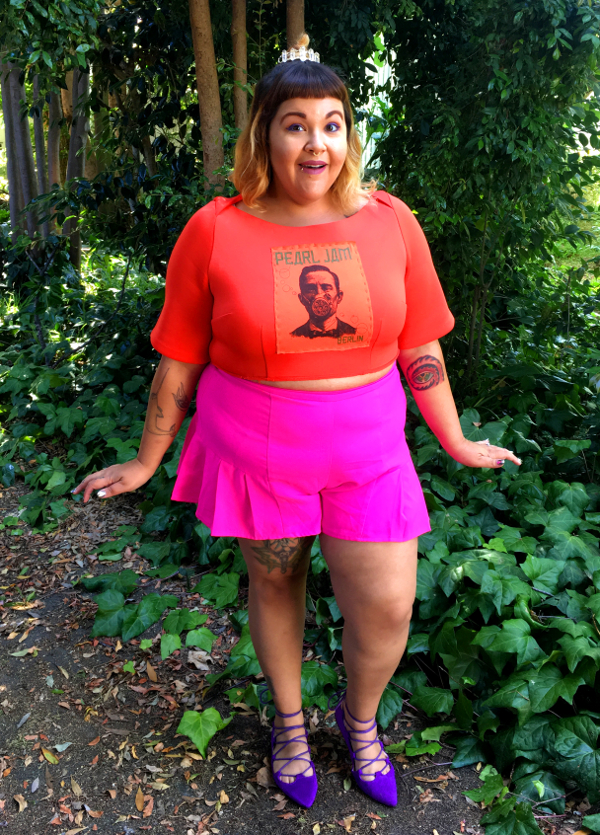 As for the skirt, I think I will find plenty of uses for it.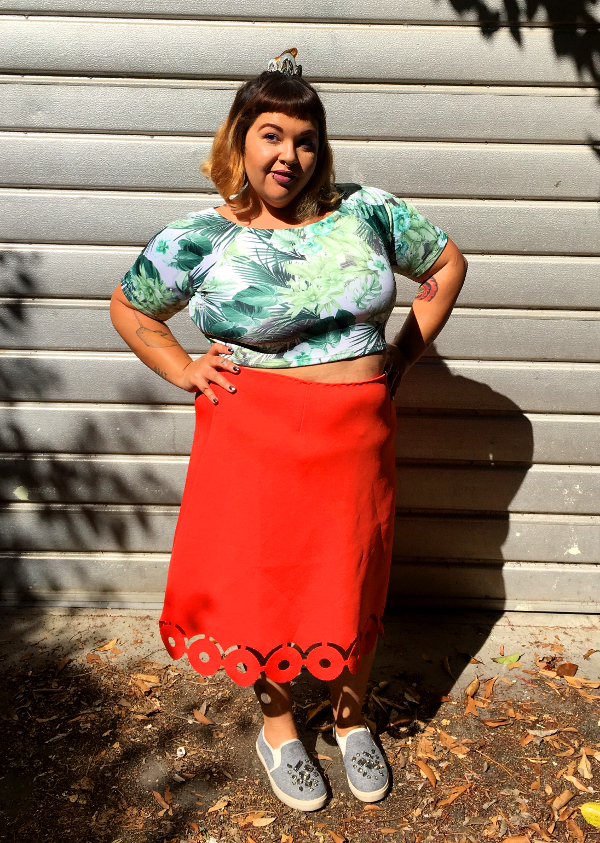 Outfit Deets:
Blue leather skirt | The Plus Bus
Gold slingback flats | ASOS (Get 2.5% Cash Back at Ebates! Join here.)
Purple lace-up flats | Ebay