When I was 4, I went to Disneyland for the first time. I would later learn that the trip with my grandparents, mom, and sister was a "sorry your parents are getting a divorce" trip. And then I didn't go back until I was 30. Naturally, I didn't give that much of a shit about Disneyland for most of my life. Then I rode Ariel's Undersea Adventure and this happened:
Fast forward to three years later, it's my third Disneyland trip ever and I just scored my dream job and I'm
SO NATURALLY I LEAVE WITH 4 2018 DISNEYLAND SHIRTS THAT ARE GLITTERY AF BECAUSE IM AN ADULT AND CAN DO WHATEVER I WANT NOW FUCK YOU MOM AND DAD
JK I love them and having two Christmases was dope. Anyway, first of course is the goddamn Little Mermaid shirt.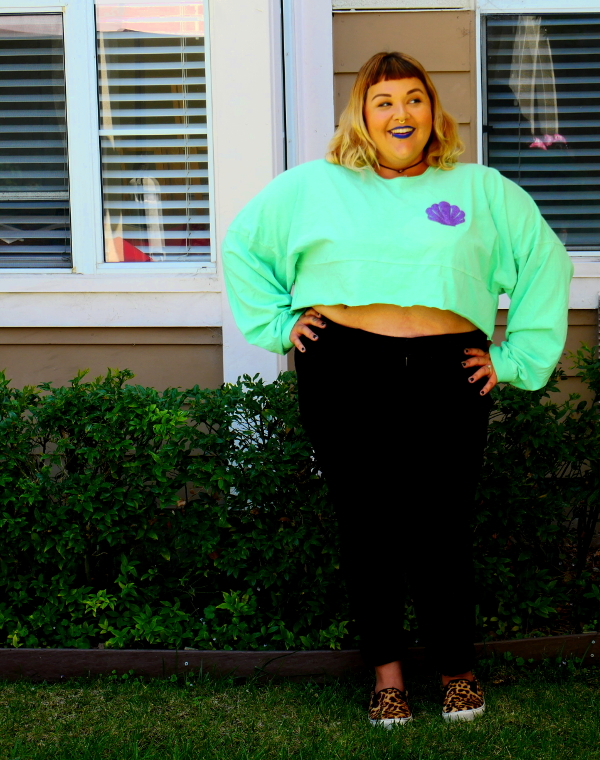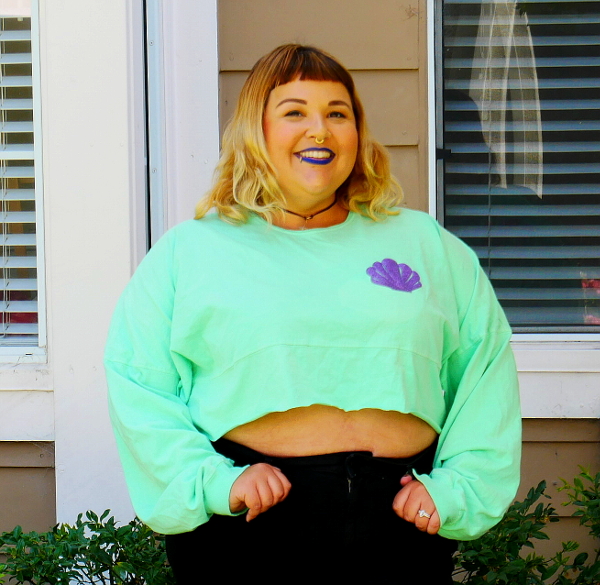 Of course I cut it up. It was basically a dress. I bought a 2x and DL sizes are awesomely generous. And hey, who's this who needs to get the hell outta my shot?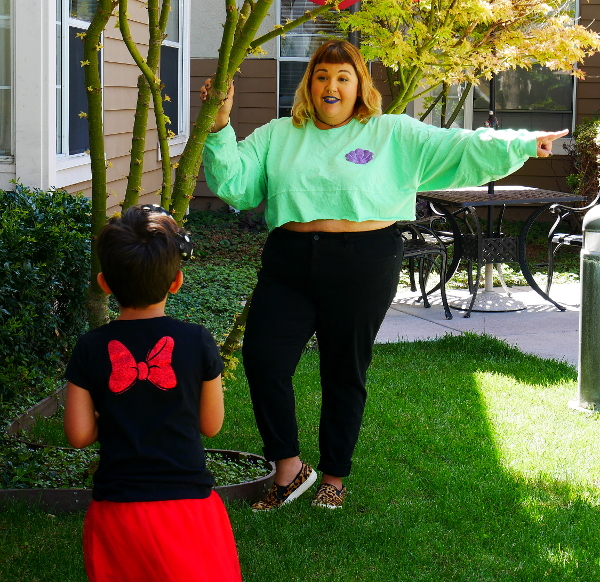 Vince, can you not?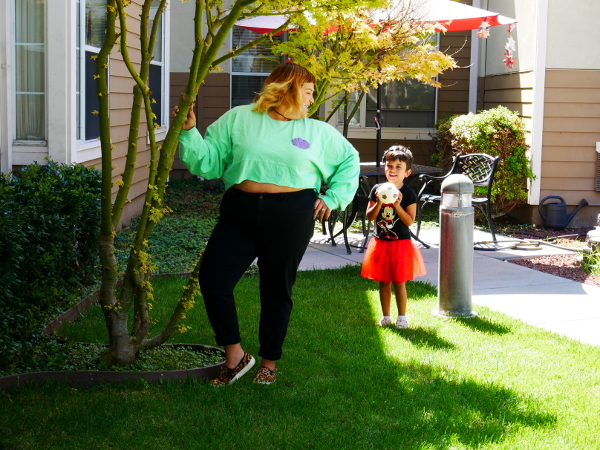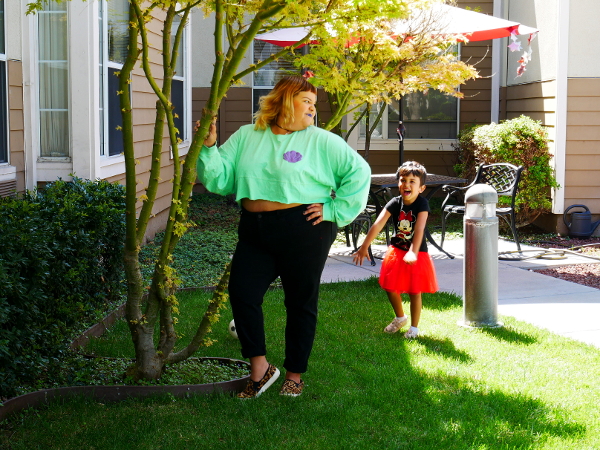 Soo lucky you're cute. Also, we need to talk about these jeans I am rocking. They are amazingly buttery and I love the fit. These are the high rise straight leg from Warp + Weft. Definitely following this brand.
Anyway, back to the shirts. Honestly, I still can't decide if this one is my fave or…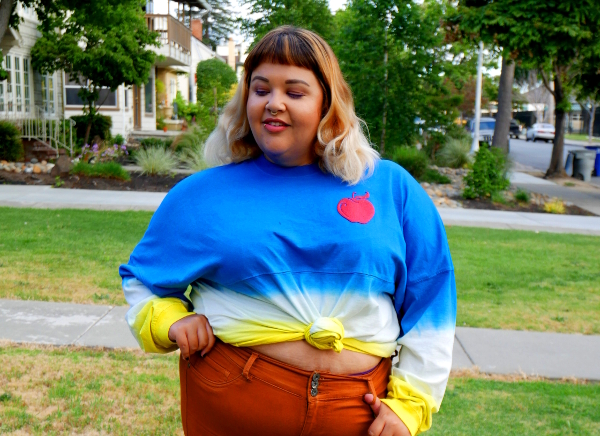 Fuck outta here with that ombre. Lurve.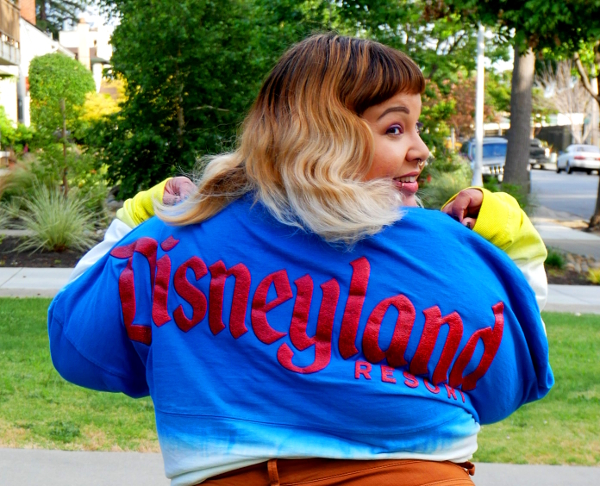 Too damn good. When I got both of these, I seriously thought I was done. Like that's enough, dude. Stawp. What lost childhood are you trying to compensa—oh. Ouch. Anyway, then I heard my buddy's wife say oooo there's a gold glitter one.
RECORD SCRATCH.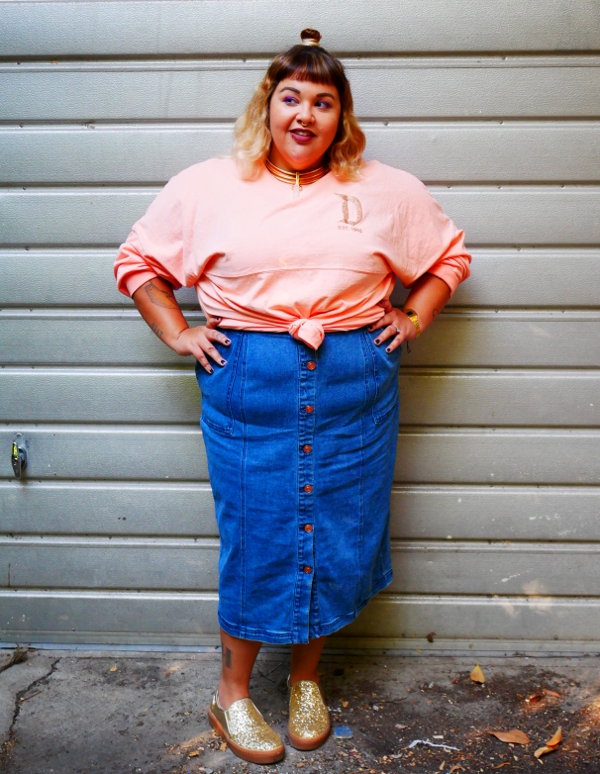 This one doesn't even rep a movie but fuuuuuck it. Gold.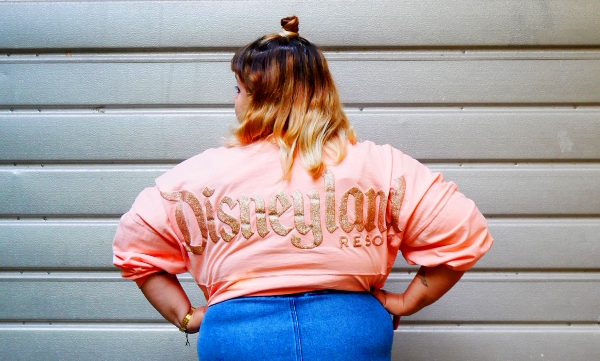 So now, done right? Something happens when you buy three of something. It's like you've admitted to yourself that this is a legit binge and you might as well ride it out?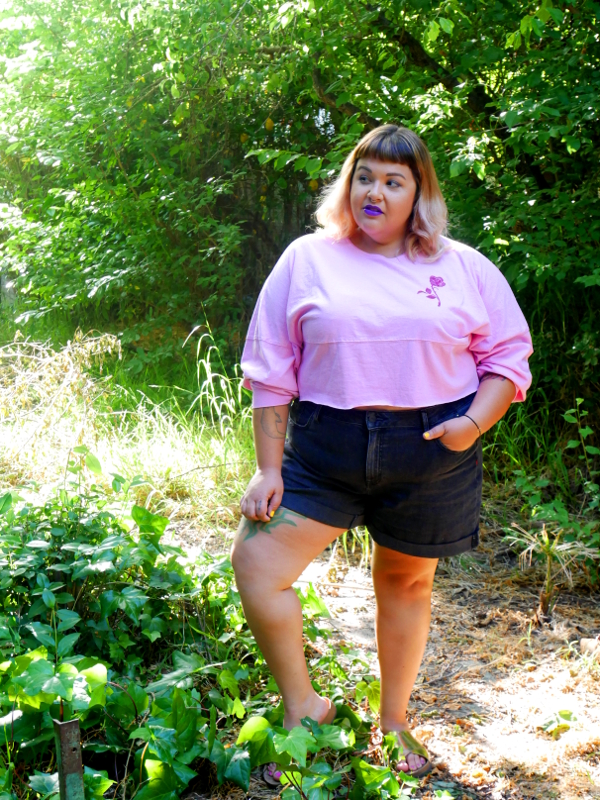 I have a Beauty and the Beast tattoo ffs. I kinda needed this one. Shorts: Also Warp + Weft.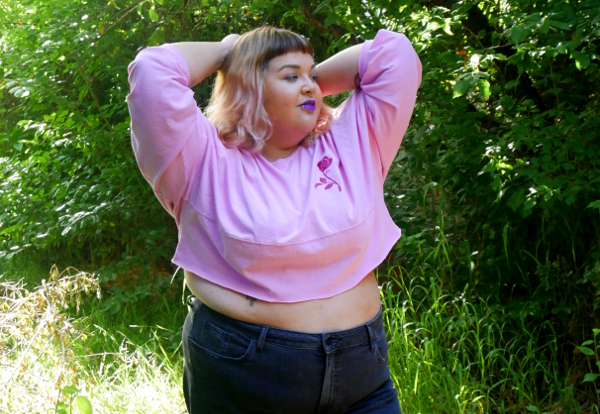 Also, millennial pink 4eva.