I've been known to talk a blue streak about the resourcefulness of plus size women when it comes to dressing their bodies. I've unpacked and picked apart the question "Did being fat make it easier for me to be punk or did being punk make it easier for me to be fat?" The lack of options I had growing up was a painful blessing. It forced me to cultivate style and identity with scraps. And because they come in a plethora of sizes, t-shirts quickly became my best friend.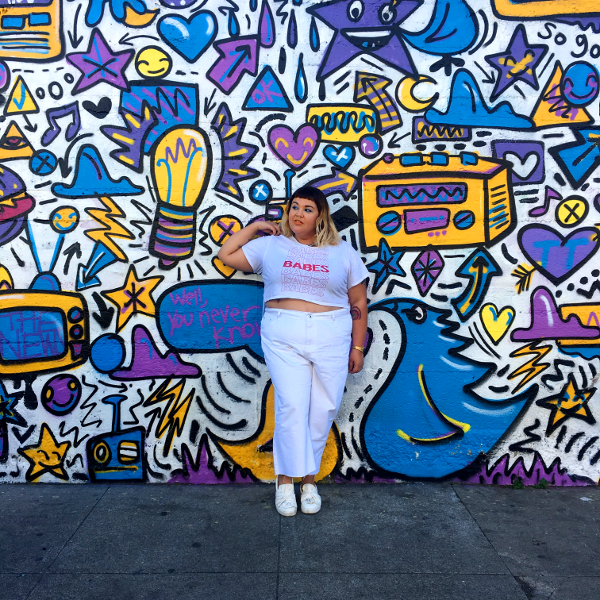 When the plus size industry finally started catering to women under 40, I left my tees in the dust and replaced them with empire waists and camisoles and halters. But that was pretty short lived. You can't cut up a halter or cami and instantly customize it to your two-inch-long torso. This is what makes t-shirt special. They are perfect for lazy people.
However, any time I don't have to cut a tee into a crop is a special moment. And there is literally no tee in the world that fits me better than my Premme babes shirt. Please PLEASE for the love of god make more shirts in this cut and take my money pleece.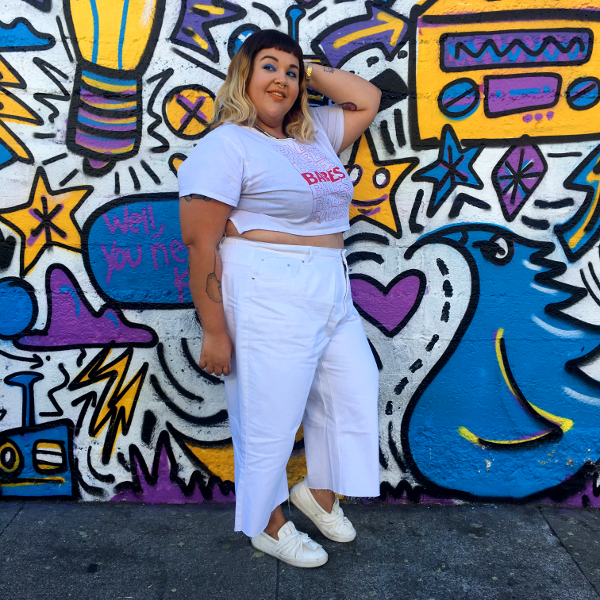 Ugh. Seriously.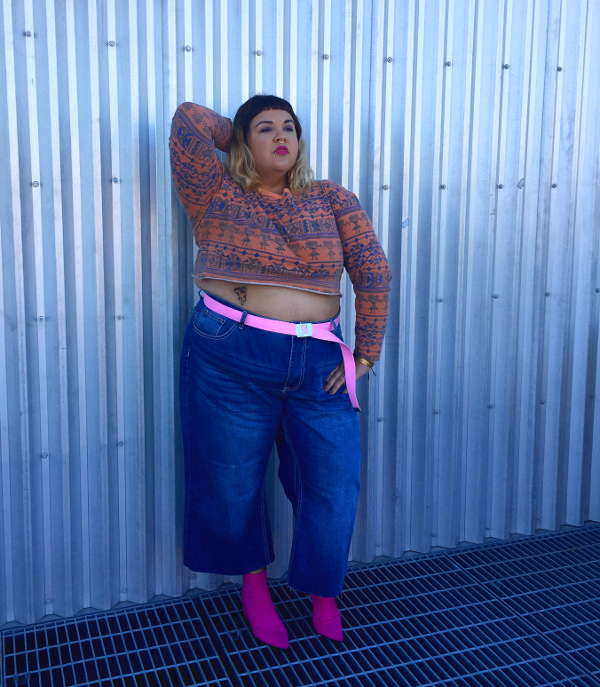 This tee is an instant fave because, as you may recall, it is part of a co-ord set! The matching skirt is stunning but I love that I can wear this top with literally anything.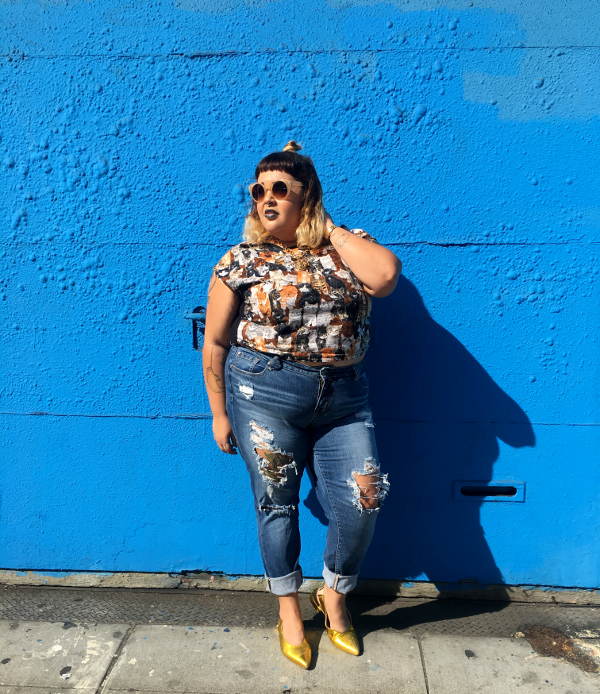 And the cats. I've also written about this cat shirt. Because diet culture is a pervasive bitch, I was horrified one morning to try on this top and have it no longer fit. Crushed. Double crushed to feel so affected by something so trivial. It's just a shirt. And my body is fine. I threw the shirt in the trash.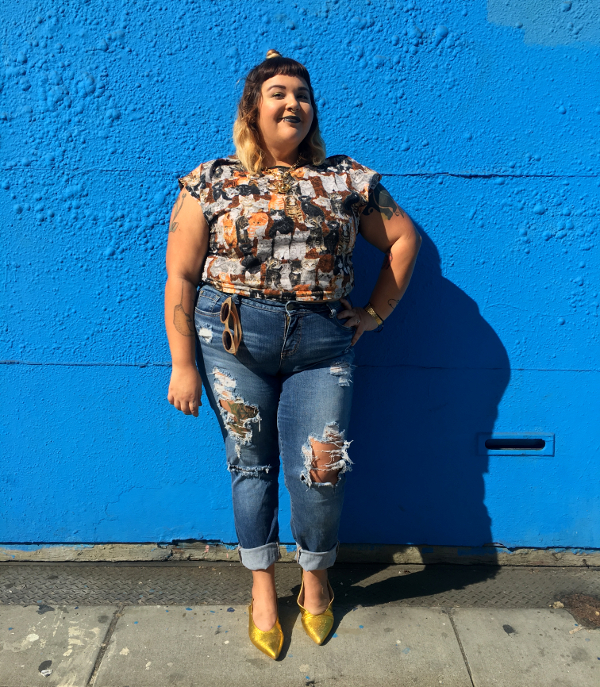 Then I dug it out and slapped some side panels on it. When life throws you too-tight shirts, and you're a resourceful fat bitch, you bust out your sewing machine.