Maybe it's all this girl power going around combined with it being almost Halloween, but I'm just feeling some major witchy vibes lately. And when those gothic fashion urges take hold, sometimes they manifest in ghostly whites and blood-red lips.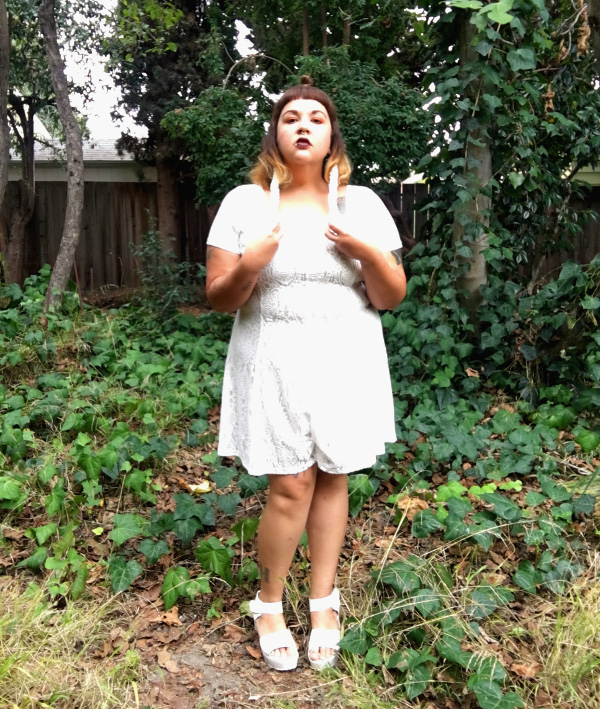 I bought this white lace romper because I thought it was so preciously 90s, not picturing my first look with it to be this sinister.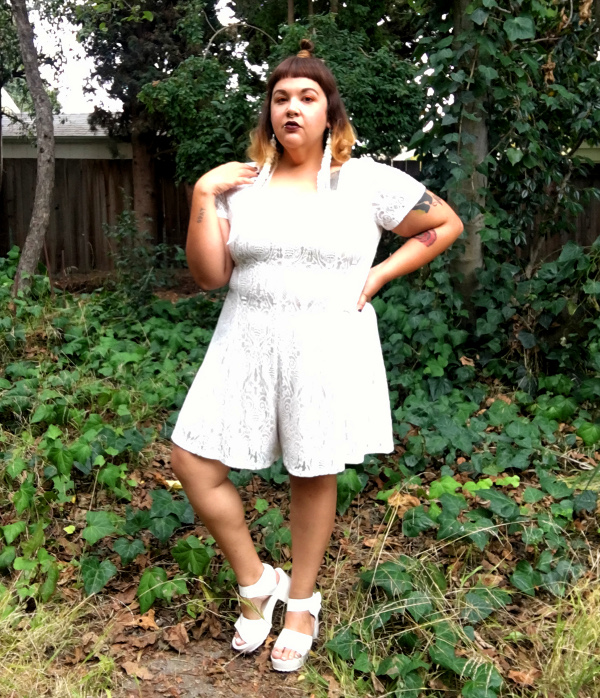 What changed the tone were these incredible earrings. Oh, and the unshakable urge to play around with orange eyeliner. Yeah, that was a weird beauty craving. But I gotta say, I'll be doing that again.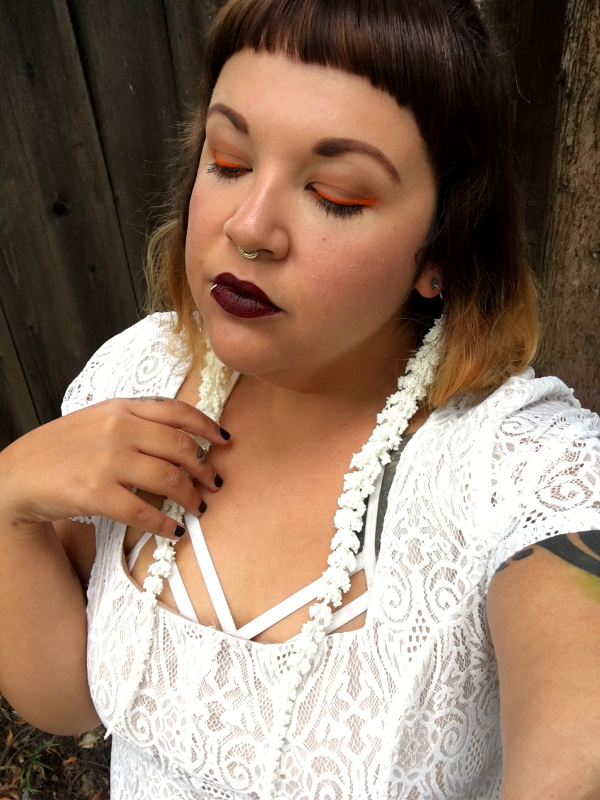 The last time I was in Portland, I stopped a woman from across the room and screamed WHERE DID YOU GET THOSE EARRINGS. And guess what. She fucking made them! And because the universe provides, she has an Etsy store. Bonus: Etsy is on Ebates! That means you can get Cash Back on this very pair by joining here.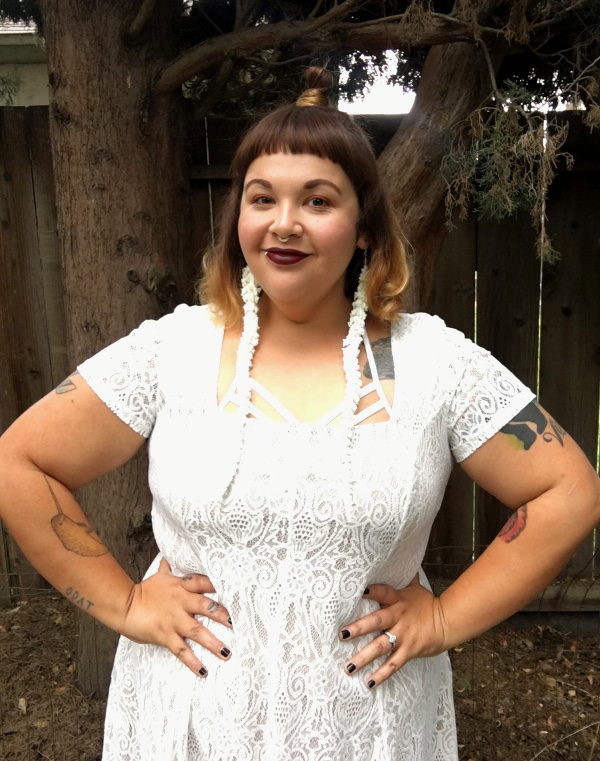 There's just something so Maleficent about them. They really would feel like they were my horns if it weren't for their incredible lightness.
Sigh. All this white lace just makes me want to get married again. It is just cruel that it's only socially acceptable to renew your vows every 10 years DO YOU KNOW HOW MANY TIMES MY STYLE HAS CHANGED IN 10 YEARS. For one, I have bangs now. It's kind of a big deal.
Shopping Linkies
White lace romper | Forever 21
Spine flower earrings | JulesEllingtonShop at Etsy
(Don't forget to earn Cash Back on all Etsy purchases! Join Ebates here.)
Medusa's Makeup Eyeliner Paint in Orange You Glad | Dolls Kill
Lippie Stix in Creature | ColourPop
**Sponsored post. All opinions are my own. Please support the links that support this blog!