True story: When I found out I was pregnant, one of the first things I got excited about was the idea of one day owning my very own handmade macaroni necklace. I mean, priorities. However, my son is barely four and I am still waiting for the day he makes me custom crafts. Even his drawings are still in the scribble-that-looks-nothing-like-a-duck-but-you-humor-him-and-say-oh-that's-the-best-duck-ever phase. So I thought my nine-year-old niece was much better suited to the challenge of designing a dress for both me and herself.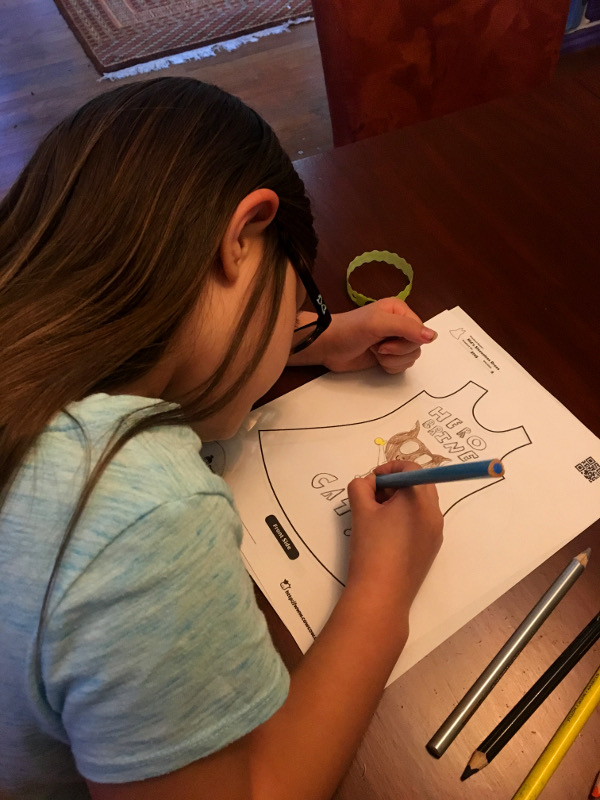 CowCow Yaas (Young Aspiring Artists) made this as non-complicated as it gets. You select a shirt or dress, sleeveless or not, in your desired size and print out a template. Then you draw right on it! Lumina here is quite taken with Minecraft so here she is, hard at work on her Herobrine cat dress.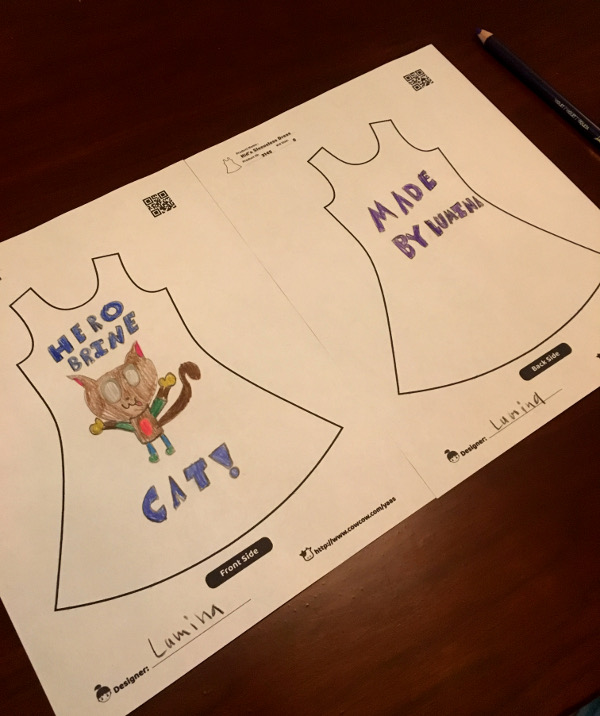 She then asked what kind of cats I like, making it clear she would like to stay on theme for both of our dresses. Designers. So persnickety. (I told her I liked Pusheen cats.) When she was done drawing on both templates, I snapped a quick photo of them and uploaded them to the CowCow website. Fast forward a few weeks later and…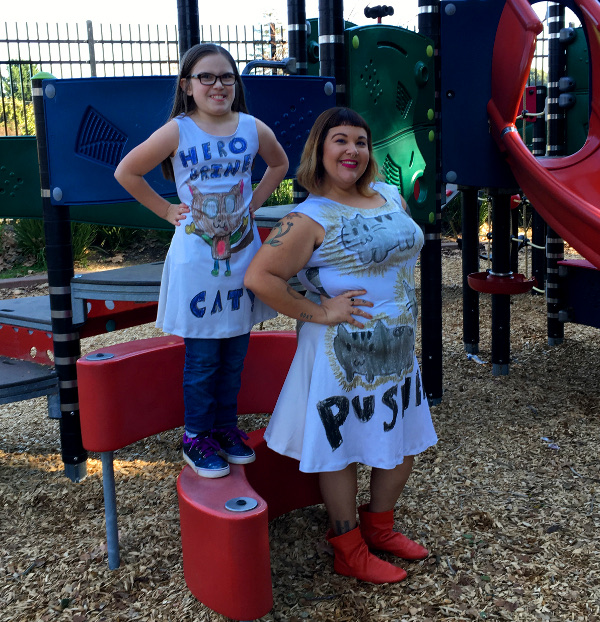 My little nerdlette is all kinds of stoked. And I was pretty amazed at how accurate the print and colors came out! Bonus points for being able to draw on the backs of the templates, too.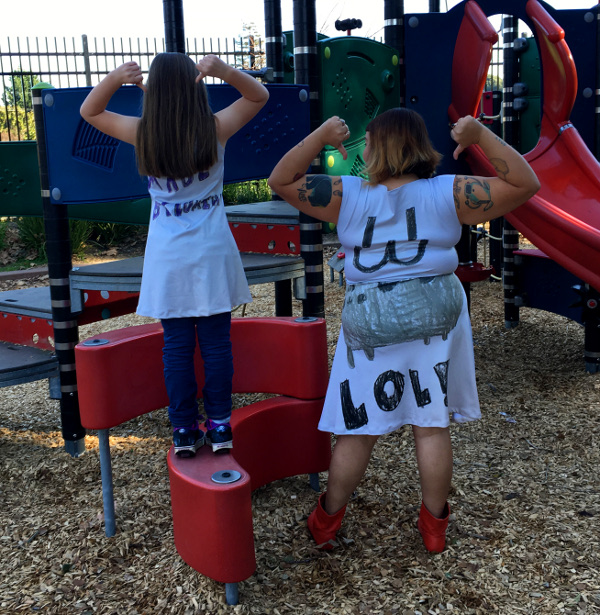 I'm so happy that something like this is size inclusive. Doing this project with my niece, combining her artistic flare and interests with my closet worship, was a total bonding experience. I hope they expand their capabilities to include leggings, womens tops and other cuts of dresses. If they did, I'd be drawing my own crop tops ALL DAMN DAY.
**Sponsored post. All opinions are my own. Please support the links that support this blog!