When it comes to denim, I really like to branch out and try new trends. Since I have pairs in my go-to cuts and colors, denim has to be pretty compelling in order for me to add it to my wardrobe. Remember those mom jeans with the plastic knees…I would have. Just sayin. Luckily, I was happy to see some unique styles at rue21, along with some fall staples to pair them with. My new favorite fall must-have–the cropped hoodie.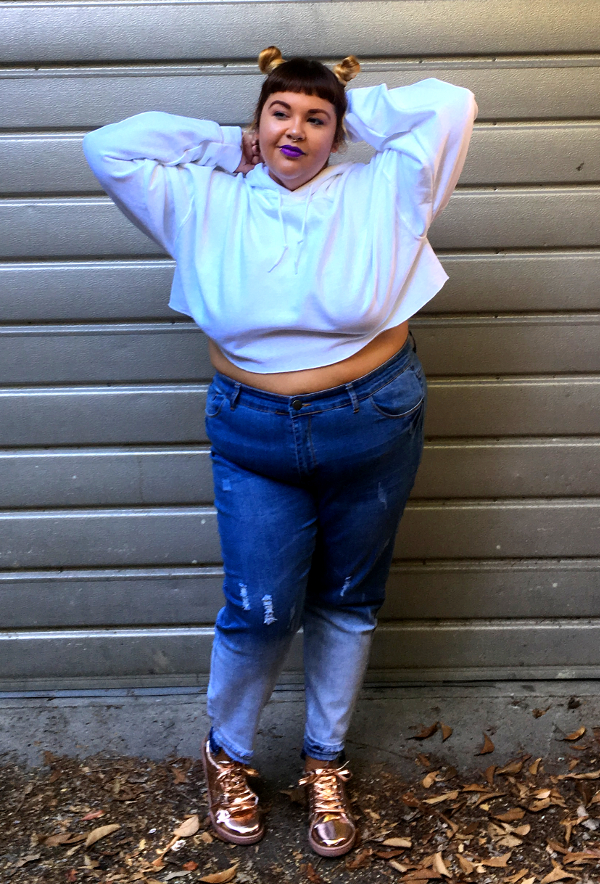 The thing I cannot loathe more about sweaters is how long they tend to be on me (short AND short torsoed) and how hard of a problem that is to fix. Knit sweaters are very hard to alter and sweatshirts can be a bitch to cut correctly. So this solves my problem perfectly and is just the right amount of edge yours truly is accustomed to.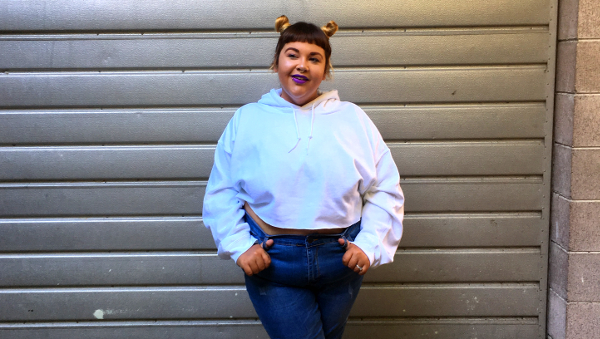 Now for the jeans, one thing I have yet to try before this is an ombre wash, nor have I rocked a step cuff. I can definitely get used to this. This pair had plenty of stretch so the comfort level was amazing. Also, these are supposed to be crops but you know…short. It's actually why I love crops. No alteration required.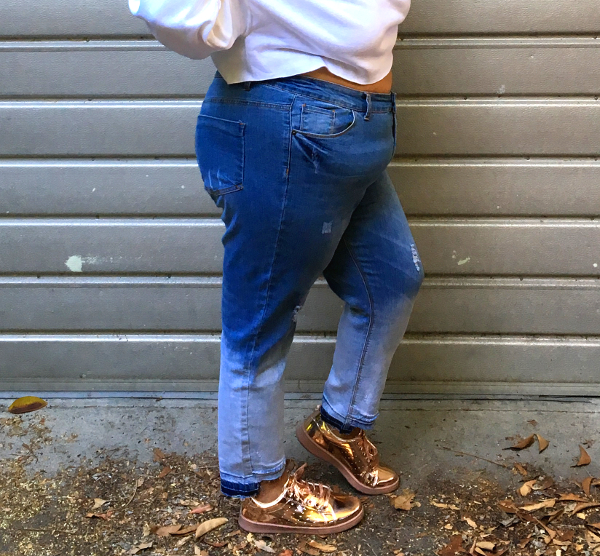 Aaaand my life is also now completely because I have rose-gold sneakers. For. Under. 20. Bucks. *dies*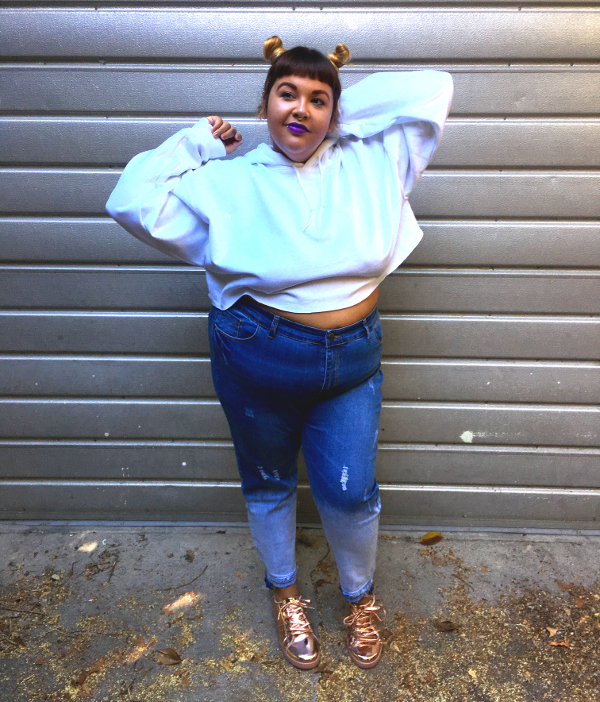 Printed denim is also something I have limited experience with, making these leopard babies all the more crucial.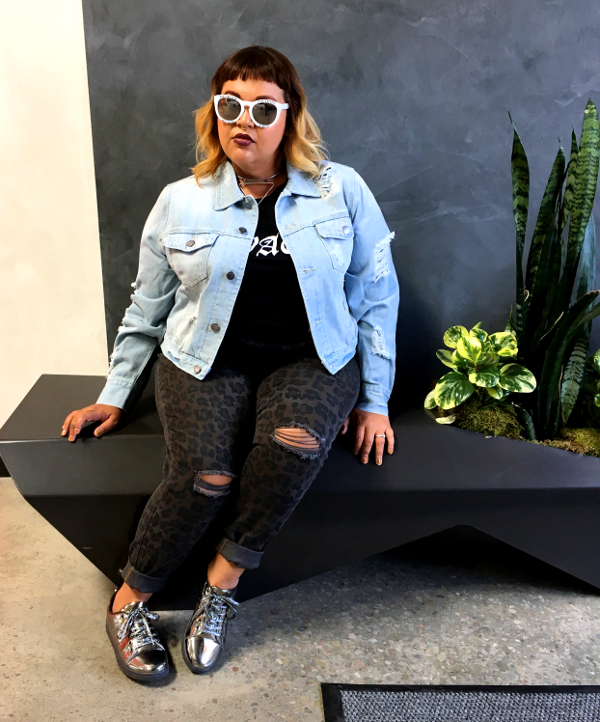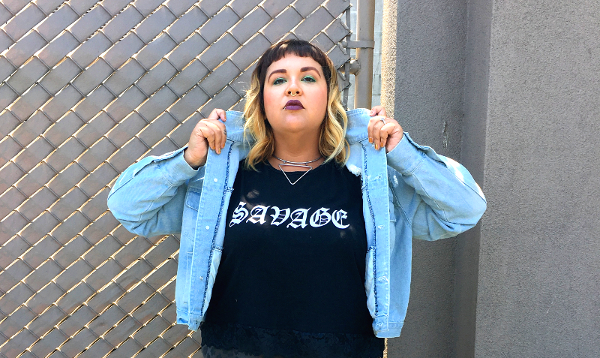 And what is more "hard femme" than a lace trim SAVAGE crop top? I can't wait to patch up this denim jacket. My denim vest was getting a tad full. Also, notice I am wearing the same sneakers in pewter and they are amazing.
Shopping Linkies:
Cropped sweatshirt | rue21
Ombre jeans | rue21
Rose gold sneakers | rue21
Denim jacket | rue21
Savage crop top | rue21
Leopard jeggings | rue21
Pewter sneakers | rue21