God, there is nothing I hate more than wearing my interests and displaying them for all to see.
Psych.
Me and wearable pop-culture references go way back. After all, when plus-size fashion was even more sparse than it is now, you could always rely on finding men's tees and pants to fit your frame. Because sexism. But luckily, Torrid is bringing me back to my fashion roots without resulting to DIY to make things a bit more femme. How cute is this tee that accurately depicts my love of breakfast food?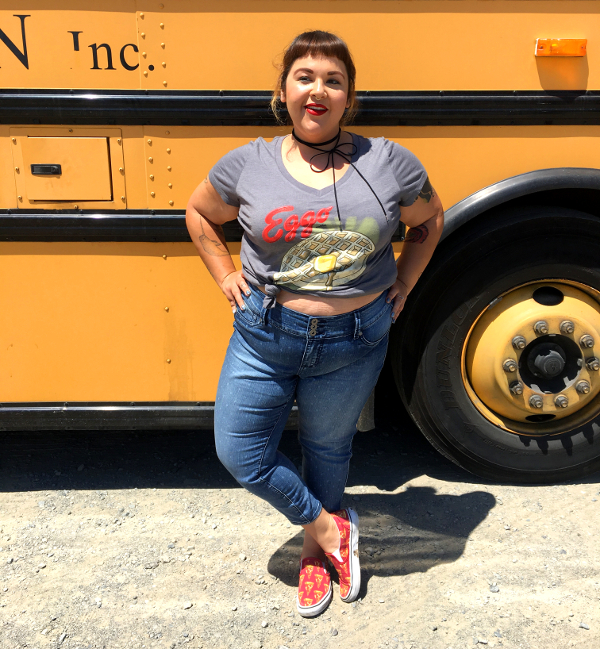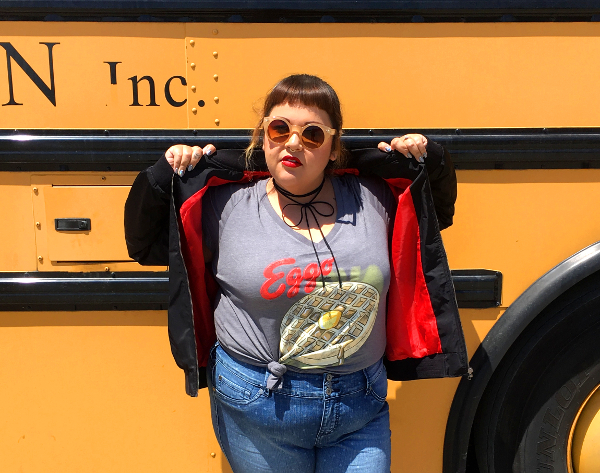 Of course, Torrid's pop culture gear includes a lot more than waffle memorabilia. I was torn between this top and every Nirvana shirt they had. Plus, they came out with an All That tank top right after I ordered this because life is cruel. And even though I'm down with the Disney, wearing it isn't usually my thing but respect to those who do.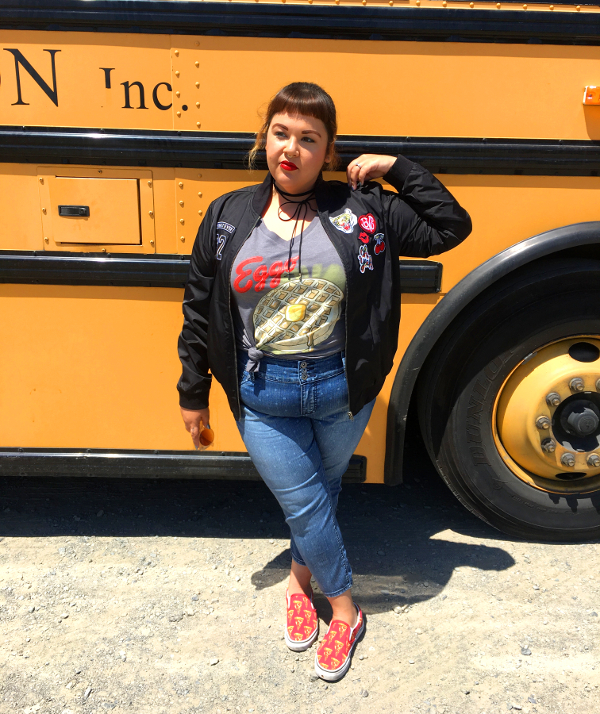 Also OMG I love this jacket. It's a super lightweight bomber, ideal for the Bay's wishy washy stance on wind chill. Plus, I love me some patches.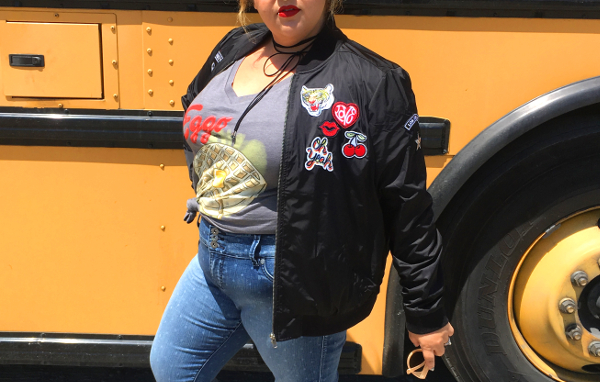 Also, have you heard me rant on the perfect fit that is the Torrid extra short jean? Length is always a problem, but I gladly deal with it for the right fit everywhere else. Torrid has never made me compromise. They are hands-down my favorite jeans on the planet. And for less that $50 a pop, give me all of them please and thank you.
Shopping Linkies:
Eggo shirt | Torrid
Jacket | Torrid
Jeans | Torrid