For my second venture into meta fashion, this little crop top posed a formidable challenge–finding the perfect green ankle boot. That particular color of green is hard to come by and I still didn't get it completely right. However, this pointed rain boot really made me happier about the long, wet winter we've been having. (These photos were taken within a two-hour sunny window).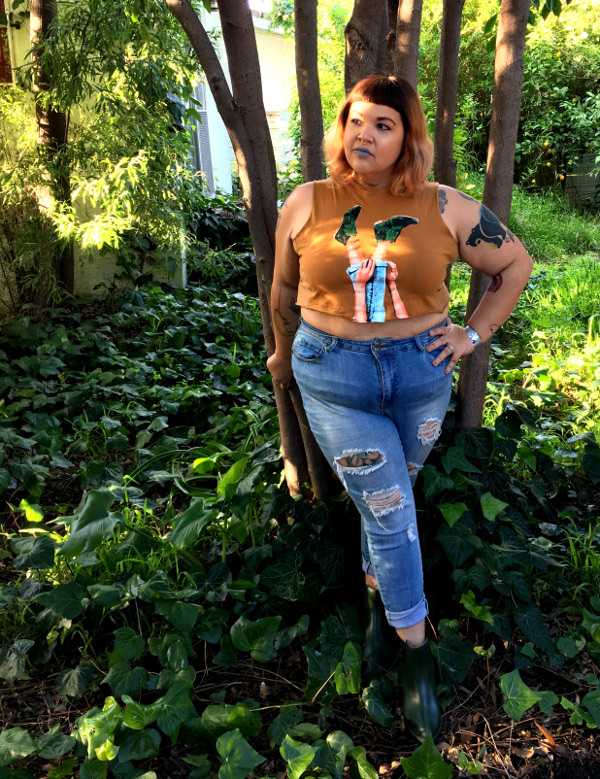 I don't know if I've talked about these Lovesick jeans, but they are my go-to butt jeans. I fucking love them. I am my most feeling-myself self in them.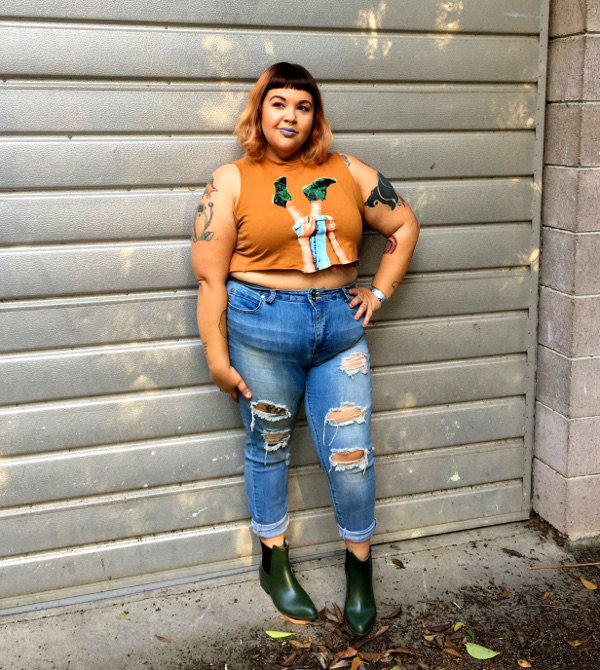 As you can see, this is a pretty subtle meta fashion look so I felt the need to take THIS picture to fully get the point across: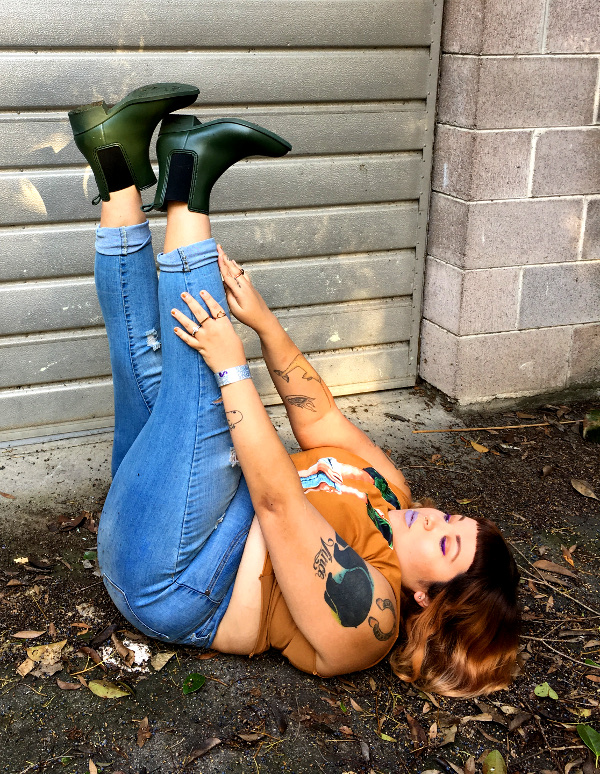 I got so many pebbles down my chones. Suffer for art. I know I look like I've fallen and I can't get up but I fucking love this shot. Not bad for a tripod. Humble brag.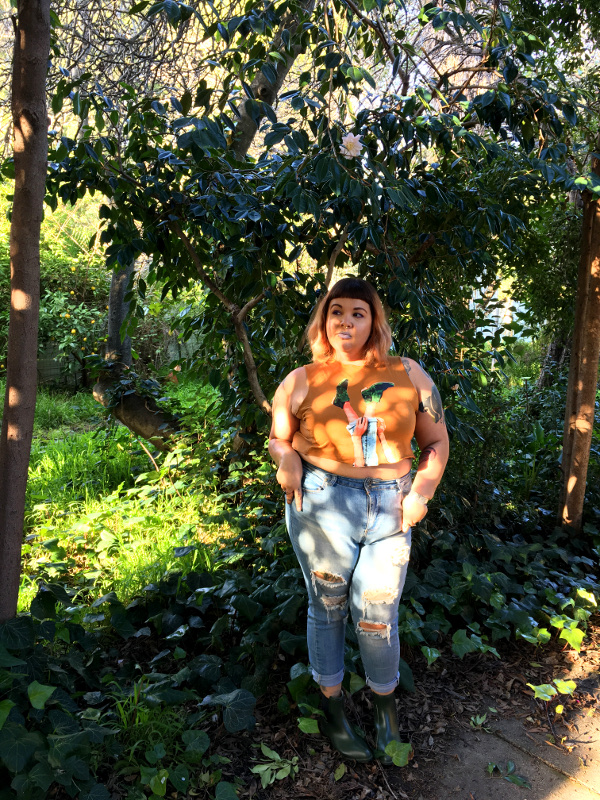 Shopping Linkes:
Graphic print top | Shein (6% Cash Back at Ebates! Join here.)
High rise skinny jeans | Lovesick (2% Cash Back at Ebates! Join here.)
Ankle rain boot | Amazon
Ultra Satin Lip in Marshmallow | ColourPop