My best friend never goes to bed on time. It's amazing that we are still friends. I, on the other hand, love sleep more than life. There are times I am sleepy and it's approaching that time to go to bed and then there are times when I need to go to bed rightthefucknow and if you keep talking to me I might just cry hysterically like a literal baby. Is this why I am so here for the daytime pajamas look?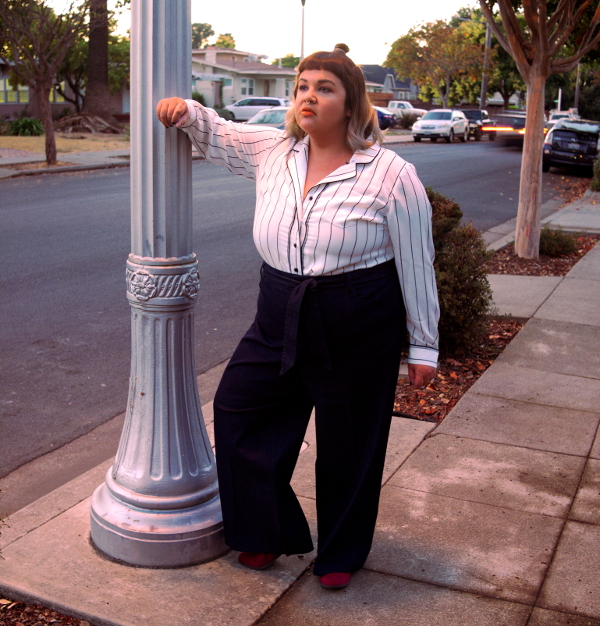 Rounded collars, satiny fabrics, robe-like dresses. Loving it. It's like the sophisticated big sister of the "woke up like this" messy bun and yoga pants look.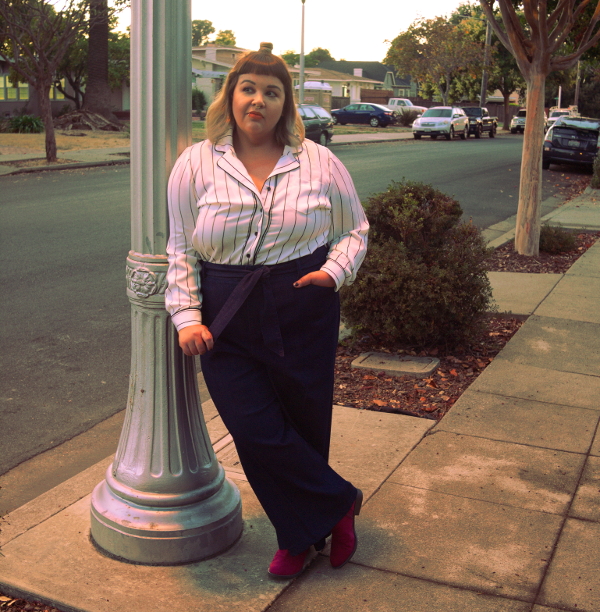 I should also just say that I never wear anything this fancy to bed but now I am seriously considering it. These luxurious fabrics are the comfiest. Not like I need any help getting to sleep but whatever.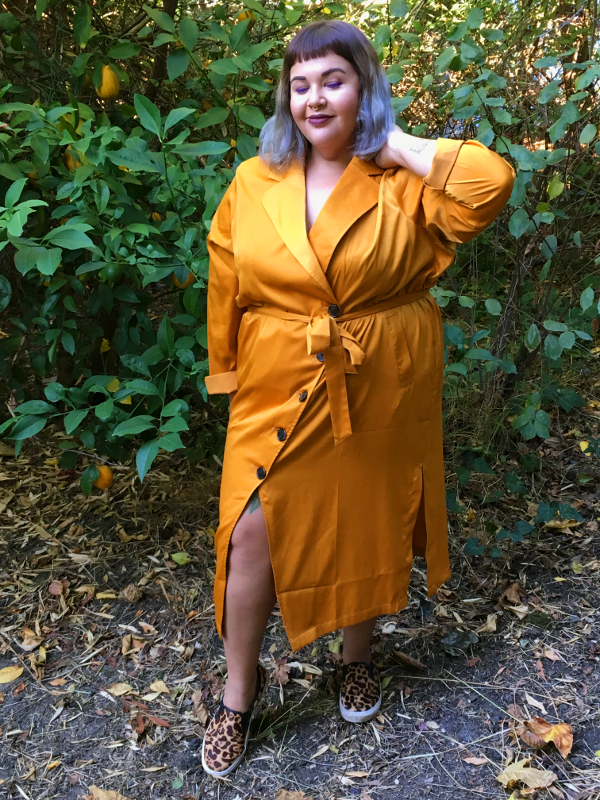 And now it's time for some Premme! I have always wanted to show up on someone's doorstep wearing nothing but lingerie under a trench coat ala Robin Givens in Boomerang but wearing that in my backyard with Laurel Dickman was as close to that as I'll get for now.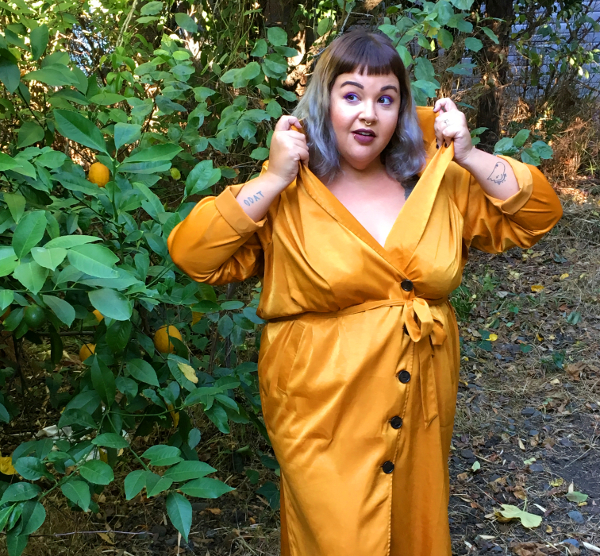 Feeling this fabric on bare skin really is a sensual experience. Not as much as seeing this pictures come out but yaknow.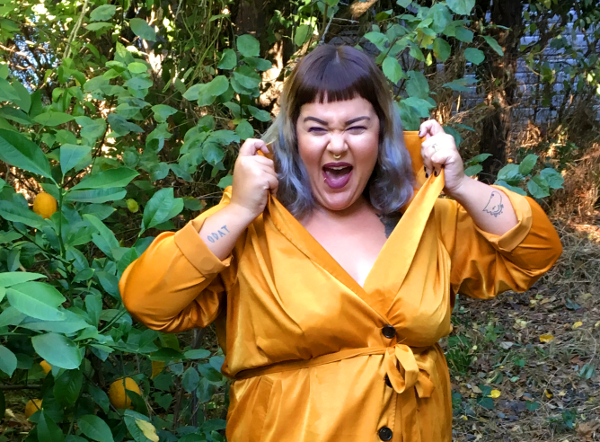 Obligatory I-can't-stop-laughing-long-enough-to-be-professional pic.
So remember this video where I promised you that I would style this piece as a coat as well? I do!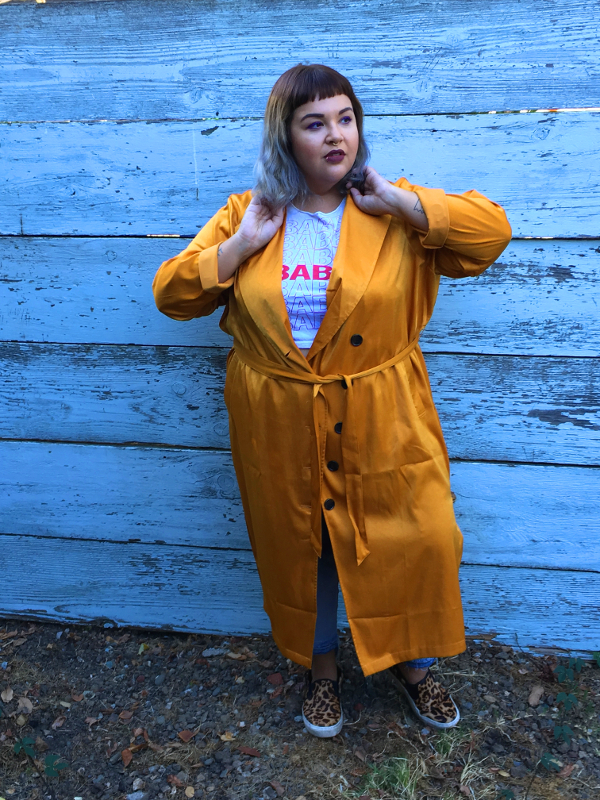 In my Babes shirt, no less. Premme needs to make more crop tees because I basically live in this bitch just because it fits PERFECTLY. It's everything I want in a crop top. Except for the neck, which I cut.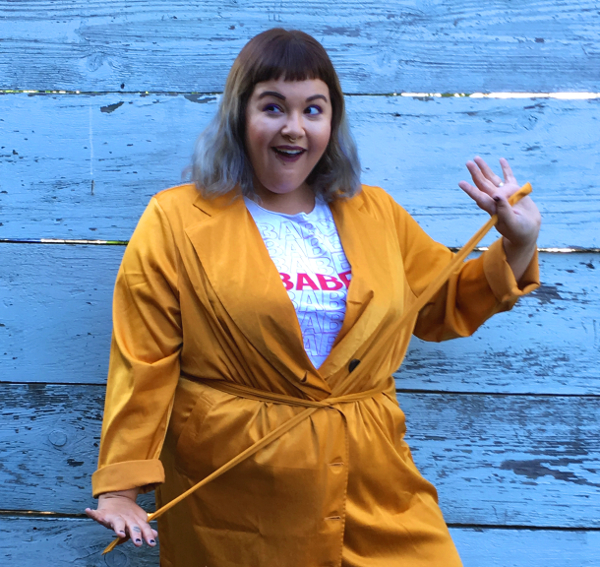 Anyhoo. I am short. And while I didn't mind the length of this piece as a dress, I am kinda not feeling it as a coat. Maybe with a skirt? Still comfy though!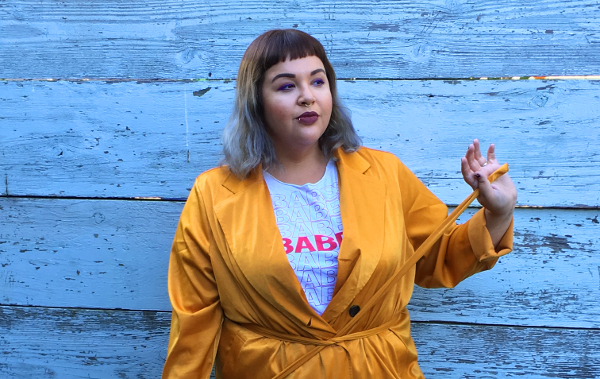 And is this my color or hhhuwhat? 'Tis. (Photo credit: Laurel Dickman)
Shopping Linkies:
Contrast Pajama Top | Eloquii
High Rise Wide Leg Denim Pant | Eloquii
Sol Satin Dress | Premme
Babes Crop Tee | Premme
**Please support the links that support this blog!