For the most part, there aren't many things on my "no" list when it comes to my personal style. By now you hopefully know none of that has to do with flattering since I give no fucks. These are just general trends and styles that I tend to avoid, whether I feel they are played out or just plain fugly. Velvet pants, for one, is something I never thought I would buy.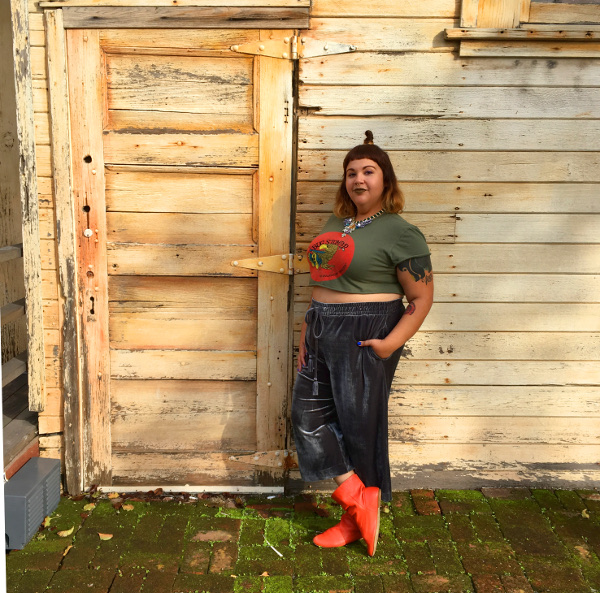 Even though like all college girls, I went through a wearing-pajama-pants-outside phase, I consider that a low point in my fashion life and was not keen on how much velvet pants look like they should have a giant Juicy written on the ass. But these Who What Wear lounge pants called to me, hard. It was probably the color. That gray is gorge.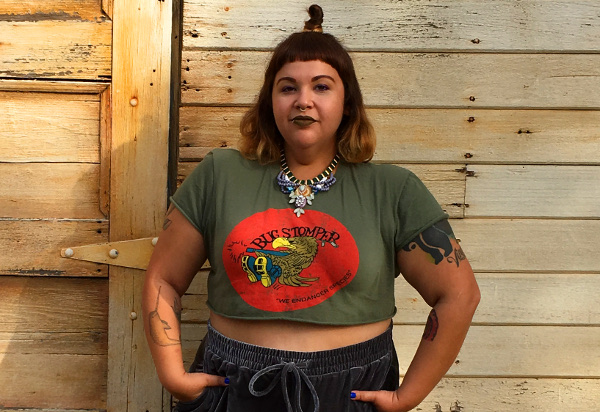 A crop top (points if you get the ref) and lounge pants are literally things I wear to bed so slapping on a necklace and boots with them felt so wrong, it was right. Mostly, I just like the color palette that happened. Mostly. 😉
Next on my Never Never list was the ever hippy dippy slouchy maxi dress. On top of them being body-hiding garbage bags, this particular one is from H&M, with whom I have pretty serious beef since their size inclusivity is just sad. I can sporadically find things in a 16 but not nearly enough to give them my attention. But here's the thing: This dress? It's a medium.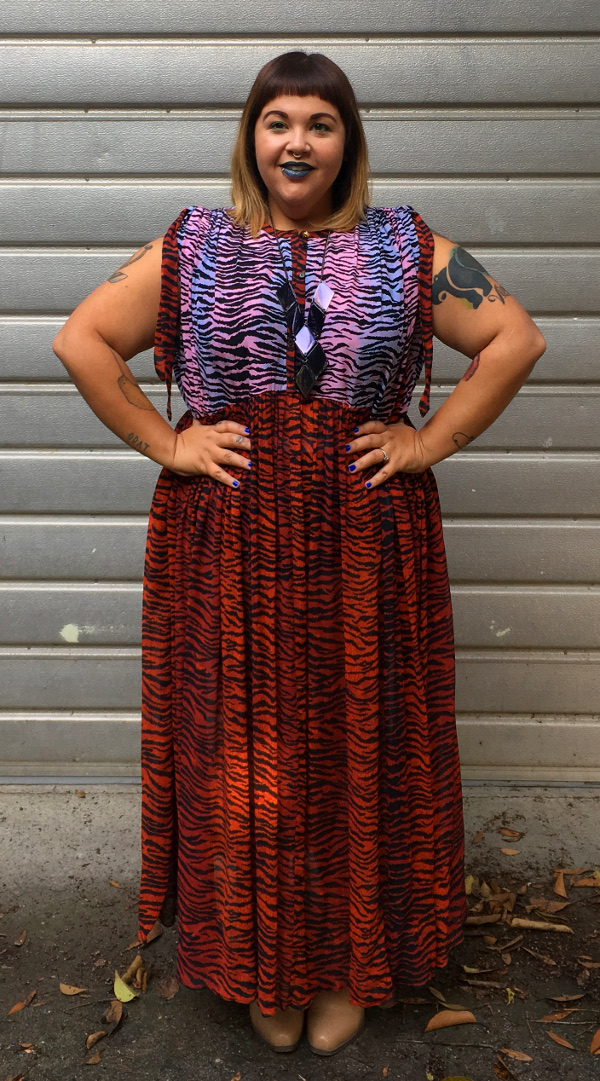 Medium! Exactly how drapey is the motherfucker supposed to be, Kenzo? I could have easily fit into the small. This is already a bed sheet on me.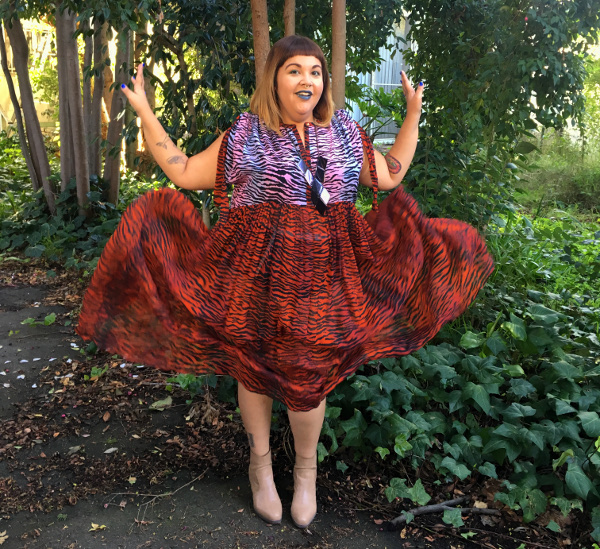 I kind of felt like I was sticking it to H&M for buying this. 1.) It was deeply discounted and there were a ton of them so clearly it was not well-received. 2.)Wearing a design not as intended is sometimes a big slap in the face to a brand, so I was happy with that.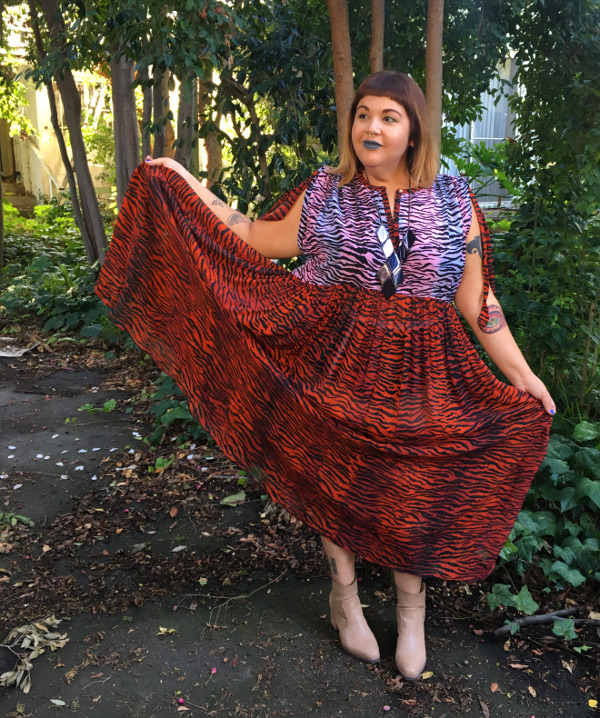 One upside to so much fabric, it moves like a boss. I can't wait to wear this fucker on windy day.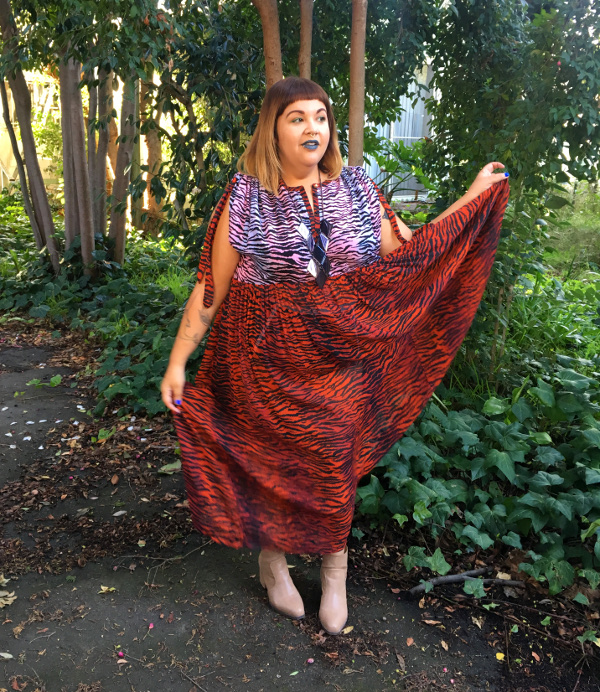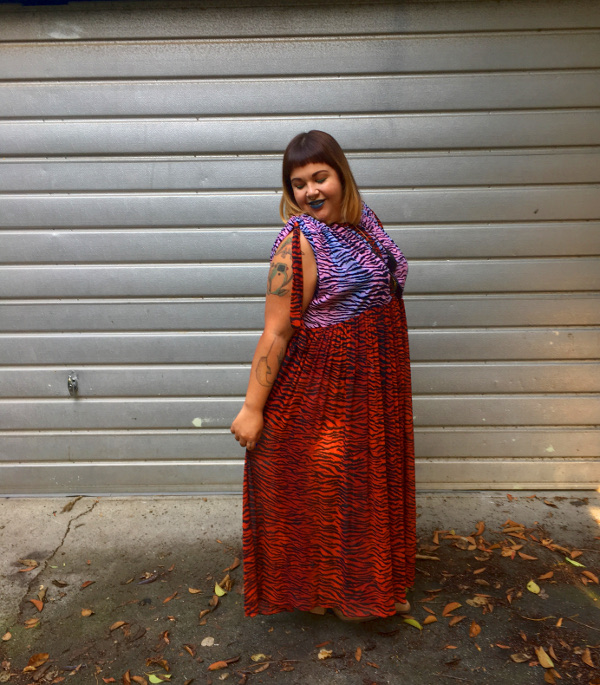 I saved my biggest word-eating moment for last. I've even written about how much I don't get the overalls comeback. For this one, I had actual vitriol. But then…70s wide legs came back, too. And then they joined forces. Ugh, so good.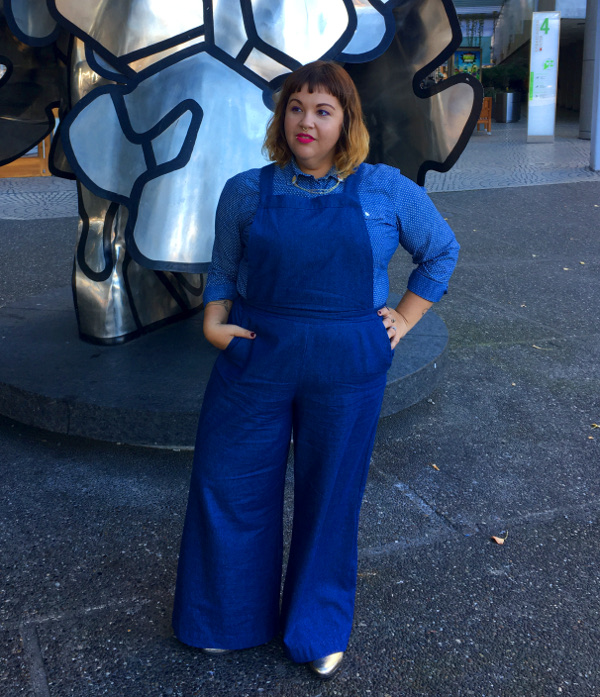 Also, this is yet another outfit inspired by my kween, Aarti of Curves Become Her. Her layering of denim to create a jumpsuit-like look was On. Point.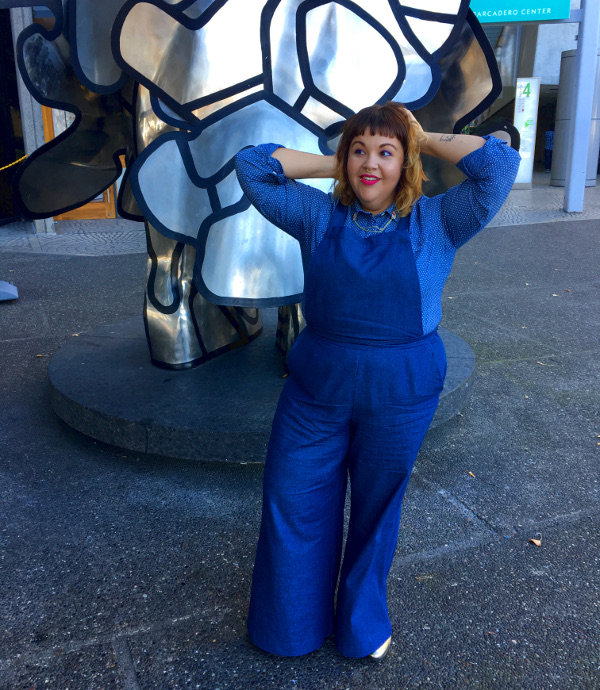 I asked for the pants to be altered for wearing flats but somehow, they ended up long. It was actually lucky because I don't think any shoe looks as good with these than my gold ankle boots.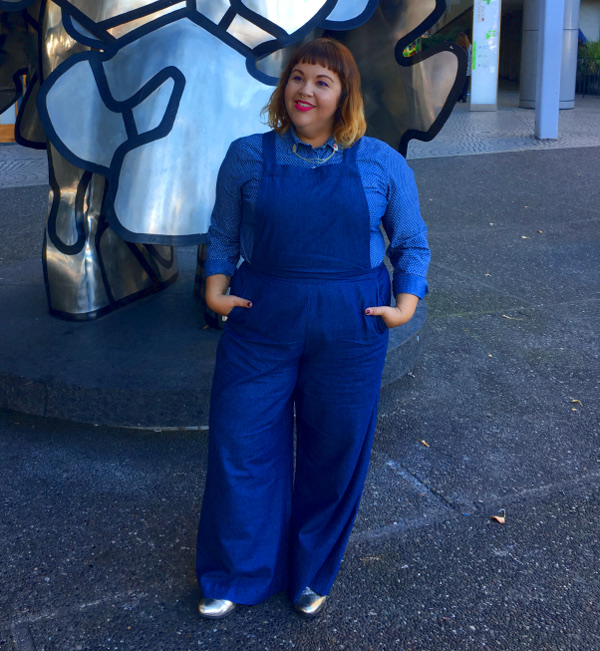 It was also a good opportunity to try some lapel accenting, which I actually always loved but rarely wear collars. It's good to have friends who are Etsy crafters and who share my affinity for burgers and fries!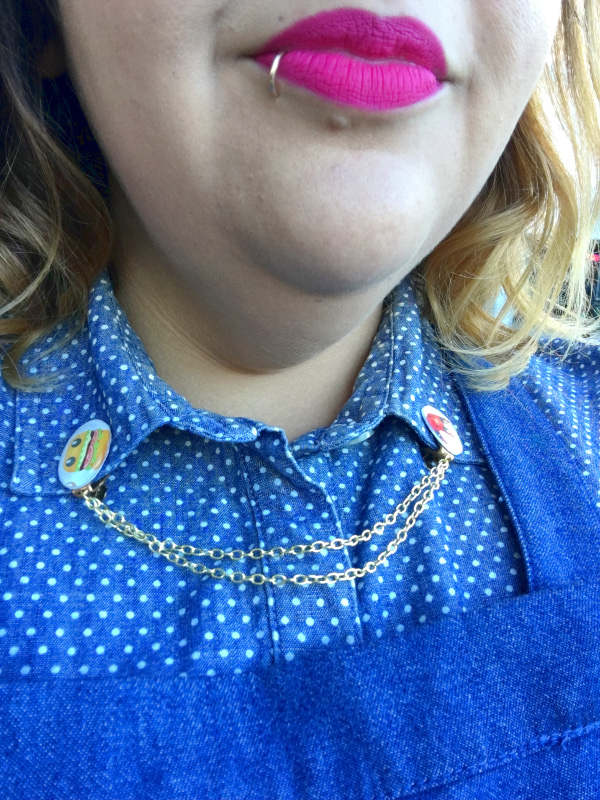 Outfit Deets:
Velvet pants | Target
Denim overalls | Target
Sweater clips | Sweater Candy Shop @ Etsy
Gold ankle boots | Amazon
Please support the links that support this blog!